Microsoft Office 365 and Surface tablets to save Mecklenburg County millions of dollars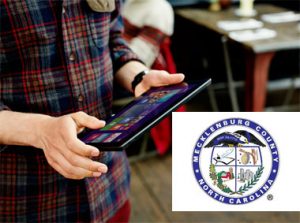 Choosing a large-scale software solution is a difficult thing. Obviously, in these tough economic times, cost savings are a huge deciding factor. However, saving money up front can lead to future headaches down the road. In other words, if the software causes the employees to be less productive, you may as well flush your cost savings down the toilet. Hell, it may cost you more in the long run.
Microsoft is a dependable name in software solutions, and Office is one of the most powerful software suites bar none. One county in the state of North Carolina has realized cost savings and increased productivity thanks to Office 365 and Surface tablets.
"Mecklenburg County, the most populated county in North Carolina which includes the city of Charlotte, recently selected Office 365 as its productivity solution of choice to significantly cut costs and increase worker mobility. Employees throughout the county are able to access the information they need and stay productive on the go with Office 365 installed on their Surface tablets", says the Office Team.
The team further explains, "the mobility factor and benefits of cloud storage were key to Mecklenburg County's decision to move to the cloud. In addition, Office 365's security and privacy were the best fit for the needs of the county. And finally, the Youth and Family Services Department reported a total savings of $3.2 million per year during the pilot phase alone -- those savings will apply to other departments as well, so the county will see huge savings across the board".
Mecklenburg County touts the following benefits of its decision:
Employees of the Department of Youth and Family Services are able to easily and remotely access documents while visiting clients.
The Department of Food Services built an app on the Office 365 platform to make it easier for health inspectors to access state applications.
Medical Examiners are able to easily take notes using OneNote on Surface Pro tablets.
Parks and Recreation employees, all of whom are moving to Surface 2 devices, are using Office 365 to quickly collect payments, easily book venues and enjoy the integration with the county's financial system.
While Google's Apps and Chromebooks have been making headlines lately, it is good to see a Microsoft solution being chosen too. You often get what you pay for and Office 365 is a great place to spend money. It is a comprehensive digital solution that enables employees to easily share and collaborate on projects. Better yet, Surface tablets will afford employees to be mobile or stationary, depending on the usage case. It looks like Mecklenburg County made the right choices.
What do you think? Did Mecklenburg do the right thing? Tell me in the comments.