VirtualBox squashes major bugs, adds experimental native full-screen support to OS X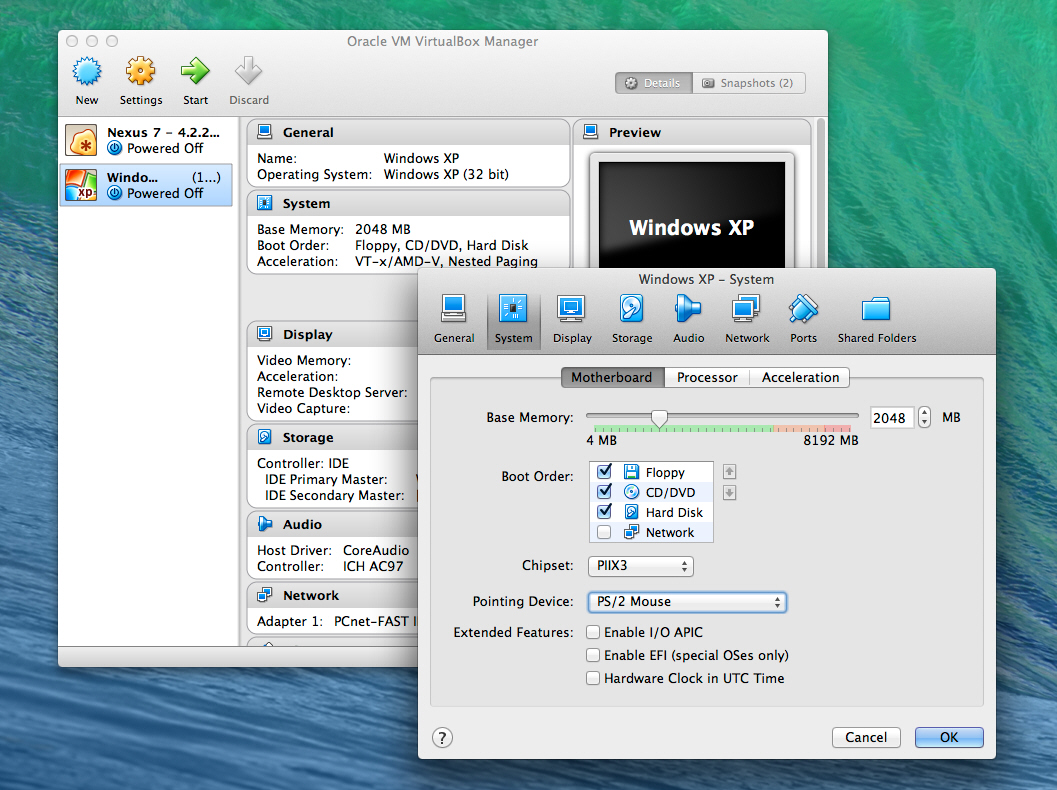 Oracle has released VirtualBox 4.3.10, a maintenance update to its cross-platform, partly open-source virtualization tool. Although primarily a series of bug fixes, there is one new feature of note for OS X users.
That feature is experimental support for the native full-screen mode as implemented in Mountain Lion and Mavericks -- press the defined host key plus [F] to toggle this on or off, or use the View menu. This new feature is accompanied by the removal of another: the mini-toolbar minimize button that doesn't work in full screen view.
Other user-interface fixes include experimental HID LEDs synchronization on Windows and Mac hosts, while there's a fix for keyboard re-synchronization if the feature is disabled. A potential crash that may occur when opening the preferences menu has also been resolved.
Another fixed crash concerns the OVF export tool, which affected the VirtualBox Manager when restarting the export of a guest machine.
Several unspecified fixes for 3D support have been implemented, while a problem causing guest misbehavior after restarting from a saved state has also been resolved.
More work has been done on improving the emulation of certain MSR registers on specific host CPUs has been done, while single-stepping mode for real-mode guests and certain I/O instructions have also been fixed, along with a potential problem with COW pages if nested paging isn't available.
The –silent parameter now works again with the Windows installer, while there are a handful of fixes to the Windows Additions, as well as fixes for Linux and X11 Additions.
VirtualBox 4.3.10, a free open-source download for Windows, Mac and Linux, is now available, as is its companion, VirtualBox Extension Pack 4.3.10, which is free for non-commercial use only.