Convert .REG Registry data into BAT, VBS or AU3 scripts with Reg Converter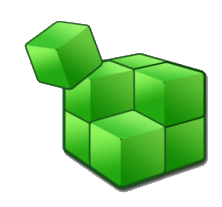 REG files can be a very convenient way to import Registry data. Double-click them, Regedit launches, reads their contents and adds them to your Registry, all in just a few seconds.
There can still be problems, though. Your system may have blocked REG files for security reasons. You might want to import the data as part of an unattended installation, or maybe you just need more control of the import process.
Reg Converter can help by taking a source REG file, and converting it to BAT (a batch file), VBS (VBScript) or au3 (AutoIt) scripts. The data may then be imported on any system which supports those formats, no file association or Regedit.exe required. And you're free to edit the scripts, too, adding whatever other actions you might find useful.
Using the program is generally as easy as dragging and dropping the source .reg file onto Reg Converter, choosing your output format and clicking "Convert". The batch file or script code appears in the main Reg Converter window, and you can save it to disk (or copy it to the clipboard) with a click.
The process can be a little more complicated if you're exporting a .bat file. It will ask whether you want to import your data using Reg.exe or Regedit.exe, and ask you to choose between various settings. Some of these are quite technical -- there's an issue when converting Unicode SZ values, for example -- but, for the most part, the default options work just fine.
Once the conversion is complete, you're able to enter the source destination into any system by running your saved script (as long as that format is supported, anyway).
And if you need to run the program regularly, Reg Converter can also add "Convert to bat/ vbs/ au3" options to the REG file right-click menu, automatically saving the results to a file, or the clipboard.
On balance, Reg Converter is a handy tool which makes it easy to transform REG data into something more flexible. It does need to be used with care, though. In particular, don't try to bypass .REG security restrictions unless a) you've set them in the first place, and b) you know without question that the source file is safe.