Qualcomm announces Snapdragon 810, 808 with 64-bit support in tow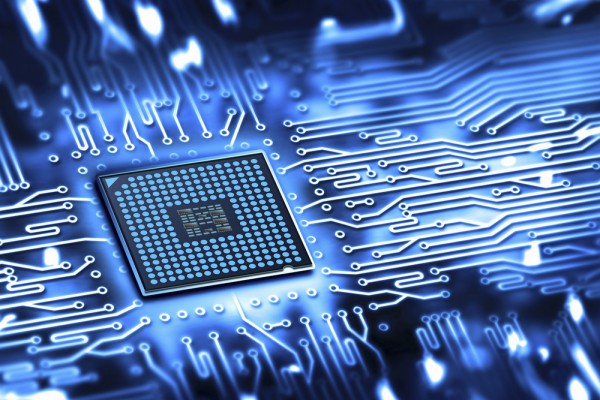 While Apple is the only major mobile device manufacturer to have a 64-bit processor inside its high-end smartphones and tablets (the A7 powering the latest iPhone and iPads), its rivals will be able to join the party thanks to Qualcomm's new top-of-the-line 64-bit processors.
The US chip maker has announced the Snapdragon 810 and Snapdragon 808, its first high-end mobile processors with 64-bit support. Both come with impressive specifications and features, joining the previously-announced Snapdragon 410, Snapdragon 610 and Snapdragon 615 in Qualcomm's 64-bit processor lineup.
"The announcement of the Snapdragon 810 and 808 processors underscore Qualcomm Technologies' continued commitment to technology leadership and a time-to-market advantage for our customers for premium tier 64-bit LTE-enabled smartphones and tablets", says Qualcomm Technologies executive vice president Murthy Renduchintala. "These product announcements, in combination with the continued development of our next-generation custom 64-bit CPU, will ensure we have a tremendous foundation on which to innovate as we continue to push the boundaries of mobile computing performance in the years to come".
The Snapdragon 810 sits at the top of the food chain, and the Snapdragon 808 comes right below it. The former touts 4K video recording at 30 FPS, which we have already seen in lesser Qualcomm processors, and 1080p video recording at an astonishing 120 FPS. The high frame rate comes in handy for slow-motion video. The Snapdragon 810 supports sensors of up to 55 MP in resolution.
On the CPU side, the Snapdragon 810 employs a quad+quad design, comprised of four ARM Cortex-A57s and four A53s, all 64-bit-ready. The processor adds Adreno 430 graphics, which Qualcomm says is optimized for 4K displays and much faster and energy efficient, by 30 percent and 20 percent respectively, compared to the Adreno 420.
There is also support for LPDDR4 memory, HDMI 1.4, Wi-Fi 802.11 a/b/g/n/ac (with Qualcomm's own VIVE 2-stream 802.11ac included), Bluetooth 4.1, USB 3.0, NFC and Qualcomm IZat, which provides "ubiquitous and highly accurate location services".
The Snapdragon 808 comes with half the number of Cortex-A57 cores, swaps the Adreno 430 for the Adreno 418, which is said to be 20 percent faster than the Adreno 330. It also features LPDDR3 memory support, but maintains the same WI-Fi credentials as it beefier brother. Both processors come with LTE-Advanced cellular network support.
Qualcomm expects the Snapdragon 810 and Snapdragon 808 to enter the sampling phase in the second half of the year, and reach in-device availability "by the first half of 2015". It looks like Apple and its 64-bit processor will not be threatened anytime soon at the upper end of the mobile market.
Photo Credit: Robert Lucian Crusitu/Shutterstock