Amazon Fire TV, Roku 3 and Google TV -- which is right for you?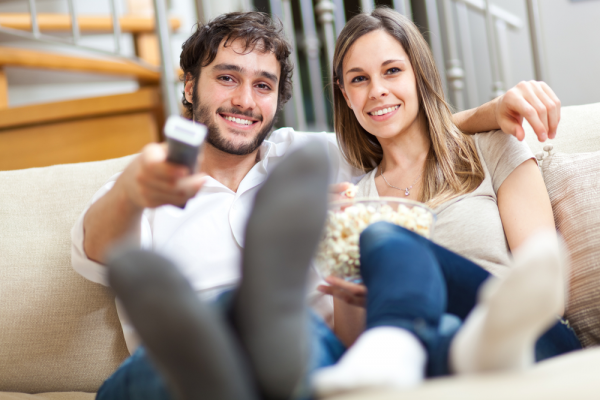 I have just recently finished my review of the new Amazon Fire TV, a box I found tremendously likable and easy to use. However, that doesn't mean it's for everyone. Not all of us utilize Prime for our video content.
However, it's not the only game in town. Other companies are making competitive boxes, though I can't say I've had occasion to try them all. For instance, I do not have, nor have I used, the offerings from both WD and Apple. However, for the three I have used, I have some early impressions to share that could, hopefully, serve as a bit of a guide towards your next purchase.
We won't go too in-depth here, but provide more of an overview as to what each has to offer, and my personal impressions of time spent with each.
Amazon Fire TV
We'll start with the latest thing, the new set-top box from the online retail giant, Amazon. For those living in the Amazon ecosystem, this is likely where you want to go. However, it also offers other options, including Hulu Plus, Netflix and sports from services like NBA Game Time.
The remote, with its voice search feature, is simple to use and very responsive. There are few buttons, but the simplistic approach works well, as it provides all that is needed.
Nothing extra is included -- you download the services you want and leave the rest out of the way. Beyond video and music apps there are games, however you will need to add $40 to the $99 price tag to get the game pad.
There is really nothing to dislike here, though, and more features and services are surely on the way. There is a promise of improved search, expanding from just Amazon to encompass Hulu and Netflix also.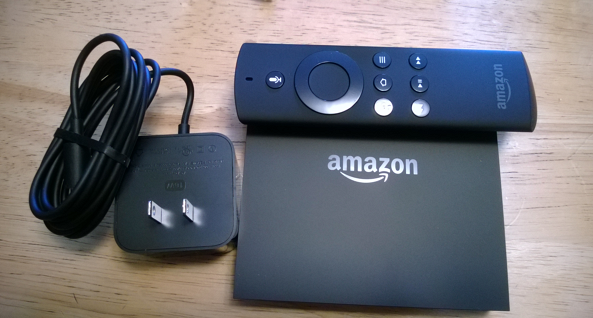 Roku 3
With 1,500 plus channels, Roku is the leader in content offerings. It has also had more time to gain these features and perfect its system. Not to mention, the company is continuously making new deals and adding more "channels" all the time.
Like the Fire TV, the remote is simple and fast. It also offers a feature that none of the competition has -- a plug for earbuds (which come included). This can be handy when watching a show or listening to music while another household member is resting.
Amazon Prime is one of the features available through the box, so don't think you need the Fire TV to get access to this. There are also some games included as well.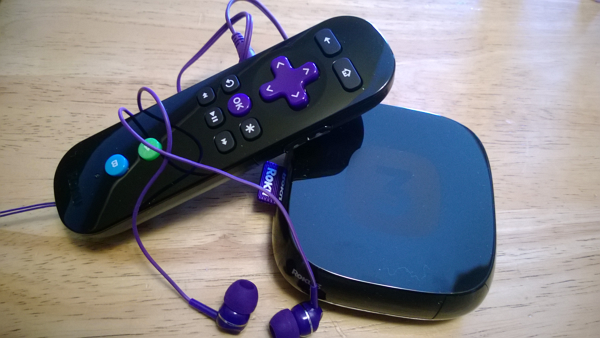 Google TV
Honestly, the platform seems to be languishing of late. Google has focused energy on Chromecast, but there is also rumor of a rebranding to Android TV, with a fresh design. It is not clear if that update will come to existing boxes, though.
As of now, the interface is rather simple, with access to Google Play being the big draw here. It also contains a native Amazon Prime app, along with options for other services.
The remote control is the only one that contains a QWERTY keyboard, which does make life a bit simpler, but it makes for a bulkier controller. It also has many more buttons, this is due to the HDMI pass-thru it features, allowing you control your DVR, plus it can control most TVs.
As for usability, I had multiple problems with my Vizio Co-Star, but I can't say if it was the platform or simply a lemon device. I do know that over the year I used it, I did approximately five factory resets, and occasionally had to re-install apps, such as Plex, when they would randomly disappear.
The bottom line with this one is that I would purchase at your own risk. Perhaps you will have better luck than me, or maybe it's a more widespread problem that expands beyond my own living room.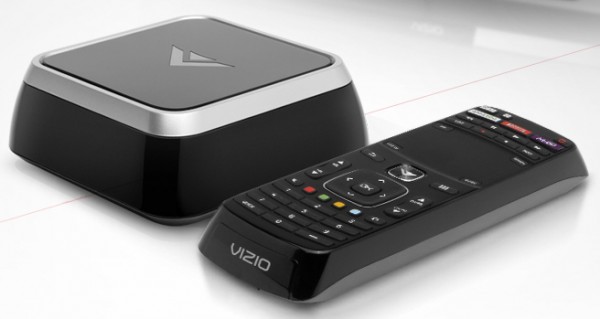 Conclusion
In my current setup, I have removed the Google TV, but am using both Amazon Fire TV and Roku 3 regularly thanks to a simple HDMI switch that allows for both of these, plus a Blu-ray and DVR, all without having to worry about switching TV and receiver inputs.
I would highly recommend both the Amazon and Roku boxes, but I can't say I would tell anyone to buy Google TV at this point, for reasons stated above.
Fire TV will get more content as updates and deals are made, but currently the Roku 3 has more to offer. Both are simple and quick, and each has a remote with a special feature -- voice search and headphones integration respectively. They also retail at the same $99 price point.
Image Credit: Minerva Studio / Shutterstock