Apple's iPhones are (still) a force to be reckoned with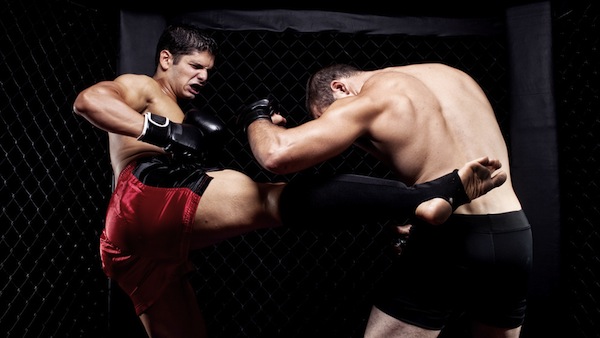 Each month, Kantar Worldpanel ComTech releases a new report on the state of the smartphone market, revealing the performance of the top players in the most important markets across the globe. Today, the research firm treats us to the (highly-anticipated) results for Q1 2014.
The smartphone market is mostly seeing slight changes, as growth is no longer happening at the rate it once used to, with the biggest year-over-year differences confined to single digits. The side-effect is there is little room for less popular players, like Microsoft's Windows Phone, which have to fight for whatever ground the Android and iOS duopoly leaves unconquered.
The market share discrepancy between Android and iOS may be huge, but there is no denying the two, combined, are a force to be reckoned with, accounting for more than 90 percent of all smartphone sales (and, shipments) worldwide. Unsurprisingly, there is only one market in the report -- Italy -- where a third player -- Windows Phone -- breaks the 10 percent sales share barrier, by reaching 13.9 percent.
In the five European markets -- France, Germany, Great Britain, Italy and Spain -- Kantar Worldpanel ComTech monitors, in the first quarter of the year Android had a share of 70.7 percent, followed by iOS with 19.2 percent and, in third place, Windows Phone with 8.1 percent. All three enjoy better year-over-year numbers (up from 69.2 percent, 19.1 percent and 6.5 percent, respectively).
If we look at the three months ending February 2014, we see Android and iOS gaining (up from 68.9 percent and 19 percent, respectively), compared to the results from Q1, and Windows Phone losing market share (down from 9.7 percent, respectively) in the said European markets, combined.
"Apple regained ground in the first quarter of 2014, primarily due to the strong performance of the iPhone 5S, growing its sales share in Europe, Japan and Australia", says Kantar WorldPanel ComTech strategic insight director Dominic Sunnebo. "By contrast, Windows had a tough start to the year as a result of its entry-level Nokia models facing fierce competition from low-end Motorola, LG and Samsung Android smartphones".
The Moto G is one of the budget Android offerings that low-end Windows Phones go up against, with the former shaping up to be a formidable opponent as, last month, the research firm said the Android smartphone is the reason why Motorola is, once again, back in the game in Europe.
With the sale of Nokia's Devices & Services business to Microsoft now complete, the software giant has effectively become the largest Windows Phone vendor and the company in charge of fending off the Android attack at the low end of the pricing scale. Ironically, Microsoft is also competing in the low-end smartphone market, against low-end Windows Phones, with the X Android lineup, which it takes over from Nokia as well.
In the US, year-over-year, Android grew in market share, to 57.6 percent from 49.3 percent, while iOS and Windows Phone slid, to 35.9 percent from 43.7 percent and to 5.3 percent from 5.6 percent, respectively.
In China, Android's market share is even higher at 80 percent (up from 71.9 percent year-over-year). Apple's iOS ranks second with 17.9 percent (down from 23.3 percent) while Windows Phone comes in third with just one percent of the market. Locally, phablets accounted for 40 percent of sales in the last month of the quarter.
"It's clear that phablets really are changing the way Chinese consumers use smartphones", says Sunnebo. "More than one in five phablet owners now watch mobile TV on a daily basis, half do so at least once a month, and this is without widespread availability of 4G. As 4G infrastructure expands in China, the demand for data is going to be unprecedented, paving the way for carriers to boost revenues significantly through larger data packages".
Things are looking better for Windows Phone in Australia, where it reached 6.9 percent in Q1 (up from 4.1 percent, year-over-year). Android is still the most-popular choice locally, with 57.3 percent of the market (down from 61.6 percent), followed by iOS with 33.1 percent (up from 31.1 percent).
Japan is where iOS is most popular. Apple's iPhones account for 57.6 percent of the market in the land of the rising sun (up from 49 percent, year-over-year), followed by Android with 41.5 percent (down from 46 percent) and Windows Phone with a measly 0.9 percent (up from 0.3 percent).
"Japan's love affair with Apple shows no sign of fading", says Sunnebo. "Even though the iPhone has now been available on Japan's largest carrier, NTT DoCoMo, for a number of months Apple still accounts for more than 40 percent of sales on the network. The success of the iPhone is also filtering through to the iPad, with almost a quarter of Japanese iPhone owners also owning an iPad. With smartphone penetration in Japan lagging well behind Europe and the US, Japan will remain a key growth market for Apple".
Photo credit: Nicholas Piccillo/Shutterstock