Tomorrow only -- Get your mom the HTC One M8 for $99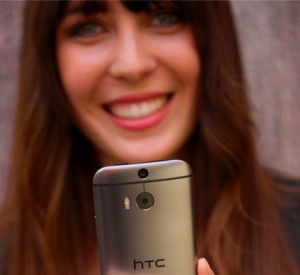 Your mom is a lovely lady, I'm sure. Let us not forget that she carried you in her womb for nine or so months. She went through the pain of birth for you. If you are reading BetaNews, there is a good chance that you are really smart and have a huge cranium. Imagine the agony she endured!
So, what are you buying her for Mother's Day this year? I hope you didn't forget -- it is this upcoming Sunday. Hell, if you have kids you need to buy your wife or baby-mama a gift too. This year, you could get the moms in your life a gift card to Walmart or a massaging foot-bath, but come on, that is just weak. This year, man-up and get the lady an HTC One M8. Tomorrow, HTC will be selling it for half off.
"Just in time for Mother's Day -- the best just got better with a limited time offer. For one day only, the beautifully designed HTC One M8 is available for $99, half off its usual price. If you need a gift for mom and want to give her the best, then consider the HTC One M8, what many are calling the best Android device on the market", says HTC.
Both myself and Joe Wilcox love the HTC One M8. It is a high-quality Android device and best of all, she will think you spent much more than $99 on her. Of course, it will require a two-year commitment with Verizon, Sprint or AT&T. Even if you don't need to buy a Mother's Day gift, you may want to buy it for yourself -- it is a great smartphone.
So, is your momma worth it? If so, you can buy it from HTC tomorrow, here.
Photo Credit: Milleflore Images/Shutterstock