How APIs are changing the face of enterprise computing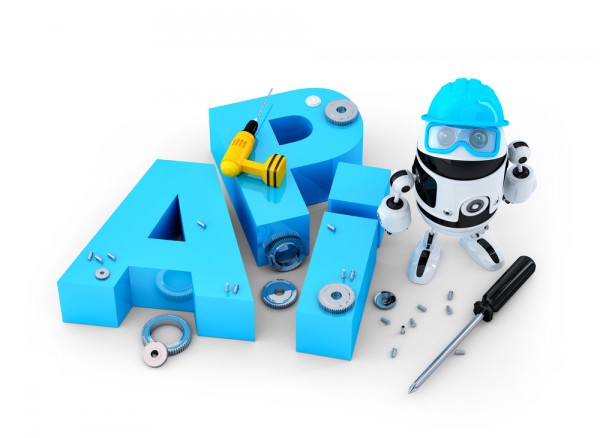 The humble API has been around for a long time, enabling applications to exchange data. But in the world of mobile computing and BYOD the role of the API is under greater scrutiny.
This is one of the things that's been under discussion at the recent Gartner Application Architecture, Development and Integration Summit. At the end of last year there were some 10,000 publicly listed APIs, and now it's reckoned that around 24 percent of web applications and 15 percent of mobile applications use them. But what benefits are they bringing to the enterprise?
According to Mark O'Neill, VP of innovation at integration and web services specialist Axway, "The most positive angle is that they enable access. The API is decoupled from the client so different operating systems can connect to corporate data through the same API".
This means that tasks like checking stock and tracking orders can be carried out via a mobile device as an alternative to using heavyweight corporate portals.
The use of APIs enables innovation too, by putting out an API a company ensures that other people can build apps around its data. The uses aren't just about mobile either, entertainment systems, the internet of things and technology like smart meters all benefit.
There are security pluses too as the data remains on the corporate servers and isn't copied to the device itself. O'Neill explains, "Hackers are after data whether it's healthcare, government or finance. The important thing about using APIs is that the data isn't stored on the mobile device, it's provided to the app as needed".
The downside of this is that the device needs to be online but in an increasingly connected world that's becoming less of a problem. An added advantage is greater visibility of how data is being accessed and from where. This gives admins a kill switch at the API level so there's no need for the complexity of partitioning or encryption on the device itself.
Ultimately APIs can offer significant benefits for enterprise users. Businesses can launch in new markets and reach more customers simply by sharing their API. This can lead to better provision of services to customers, but also opening the API within the company can encourage internal innovation, or opening the API to the broader developer community can spur the development of new apps.
You can find more about Axway's approach to API management on the company's website.
Image Credit: Kirill_M / Shutterstock