HTC wants One M8 users to get in shape -- partners with Fitbit and AT&T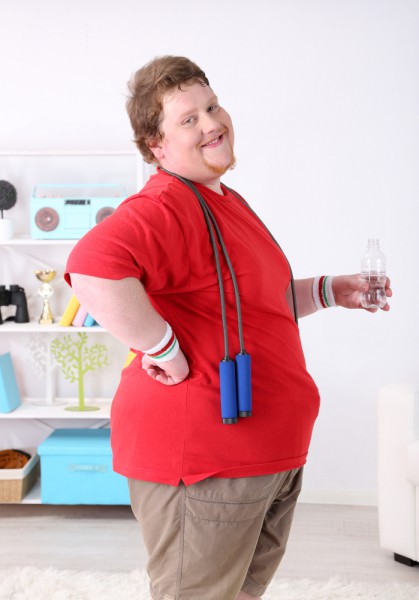 Not all nerds are fat, but a good amount of us are. It's no surprise that sitting on our butts staring at a computer screen while drinking Mountain Dew and eating Doritos can pack on the pounds.
While technology has taken many a computer nerd down the path of poor health, it doesn't have to be that way. In fact, technology can actually be good for you. Case in point, fitness wearables like the ones from Fitbit can help you gain control of your life by tracking your activity. Today, HTC, AT&T and Fitbit are launching a promotion that will save you $50 when buying an HTC One M8 and a Fitbit fitness tracker.
"AT&T customers can save $50 on a Fitbit One or Fitbit Flex with the purchase of a HTC One (M8). In addition to this offer being available exclusively to AT&T customers, AT&T is the only U.S. carrier with the Fitbit app pre-loaded on HTC One (M8). Fitbit achievements are integrated directly into the experiences of the HTC One (M8) with results displayed in HTC BlinkFeed and the Fitbit dashboard, which makes it quick and easy to check progress", says the companies.
The companies further explain, "whether you're trying to watch what you eat, learn more about how your sleep cycle affects your activity the next day, or see how many calories you burned during your morning jog, this package deal of the HTC One M8 and Fitbit devices make it easy and affordable to stay on track of your fitness goals and make sure you're ready for summer".
The HTC One M8 is a phenomenal device on its own and I highly recommend it. So, if you need a new smartphone and want to get sexy for the summer, this is a great deal. Best of all, the promotion is live now. Who knows, you may soon be able to wear that speedo or bikini at the beach.
Image Credit: Africa Studio / Shutterstock