Apple's SSL fail -- allows certificate to expire, scares OS X users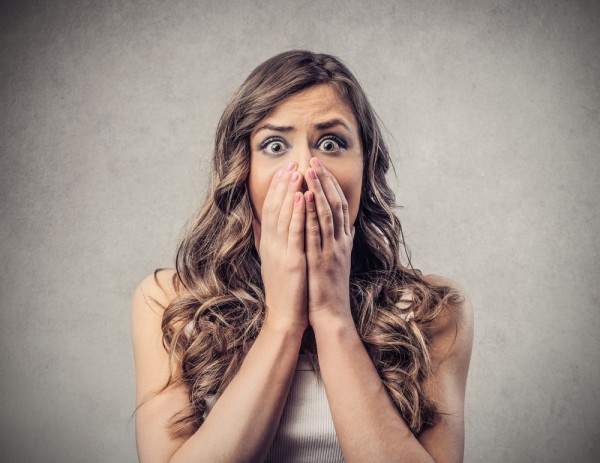 While I am mostly a Windows and Linux user, I also run a Hackintosh. I do this for a couple of reasons -- partly curiosity, but mostly I just want to be knowledgeable about all operating systems. So, periodically I will boot into my OS X SSD and play around. Today, I decided to check for updates and received the below scary message. At first I thought I was hacked or compromised. After some Googling however, it seems I am not alone and it is not limited to Hackintoshes. The problem is on Apple's end and is an enormous fail.
"An Error has occurred.The certificate for this server is invalid. You might be connecting to a server that is pretending to be 'swscan.apple.com' which could put your confidential information at risk". My confidential information at risk? Oh my!
I decided to contact Apple support to see if it was a known problem. After supplying my name and expressing my concern, the gentleman put me on hold, to enjoy some nice techno/dance music. I was transferred to another Apple representative who also put me on hold. This time, rather than dance music, I was treated to some caribbean-sounding music. A new representative named "Kha" came on the line and stated that it is a known issue and they are working to fix it. He would not go into any more detail than that.
I decided to run a scan of my own to see what was going on.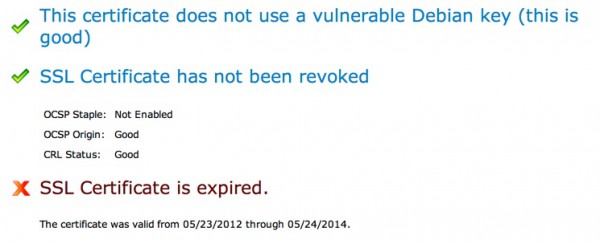 As you can see, Apple embarrassingly allowed the certificate to expire. Many people are at home for the long Memorial Day weekend and will be treated to this error. For the average user, this is extremely scary. Sadly, a visit to the Apple.com homepage results in no message from the company. Not only has the company failed in renewing the certificate, but in communicating to users as well.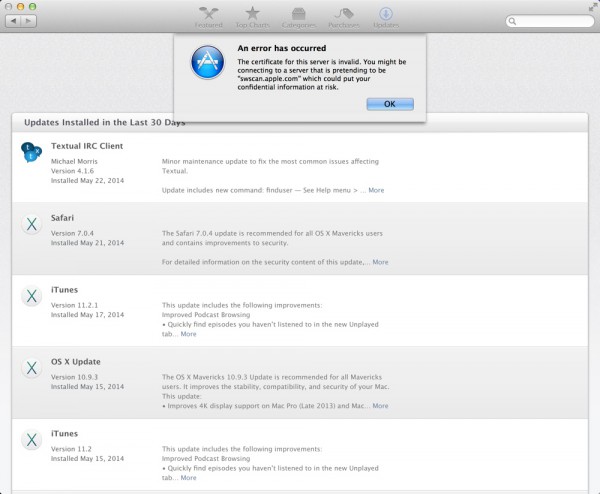 Were you scared by this message? Tell me in the comments.
UPDATE: Apple has updated the certificate for two more years. Better late than never, eh?
Image Credit: ollyy / Shutterstock