4G LTE Motorola Moto G available now in US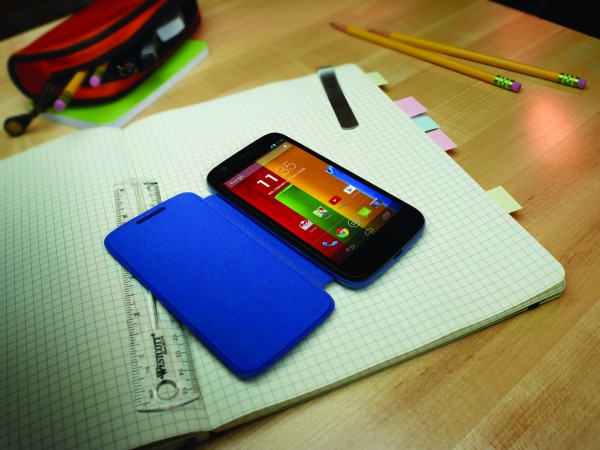 In Mid-May, Motorola made the entry-level Moto G Android smartphone even more appealing to consumers on a budget by announcing the still-affordable 4G LTE-toting model. The faster cellular connectivity has been an oft-requested feature as more and more mobile operators roll out compatible networks across the globe.
This enables subscribers to experience faster data speeds, leading to an improved experience when it comes to things like web browsing and video streaming. Costing just $219, the 4G LTE Moto G is now ready to offer these kind of benefits to a large pool of potential buyers, as it goes on sale in US.
The affordable smartphone is available to purchase directly from Motorola, which is carrying it in both black and white trims, with 8 GB of internal storage on board. Unlike the 3G Moto G which is also offered in a 16 GB version, the 4G LTE version is limited to half the capacity. The latter, however, adds a microSD card slot, which allows users to significantly expand it, but does not come with 50 GB of free Google Drive storage for two years.
Motorola offers the 4G LTE Moto G with an included Moto Care Accident Protection, which covers accidental damage for two years (there is a $39 deductible per claim, however, but you also get a replacement while your device is getting fixed).
The 4G LTE Moto G is also available at Amazon, in the same aforementioned configurations, for 99 cents more, at $219.99. Unlike Motorola, the e-commerce giant offers free shipping.
In the UK, Amazon lists the Moto G with 4G LTE at £159.99, with shipments starting on June 30.
The 4G LTE Moto G specs include: 4.5-inch display with a resolution of 720 by 1280; 1.2 GHz quad-core Qualcomm Snapdragon 400 processor; 2,070 mAh battery; 5 MP main camera with LED flash and 1.3 MP secondary camera, both with 720p video recording; 8GB of internal storage; microSD card slot with support for 32 GB cards; Wi-Fi 802.11 b/g/n; Bluetooth 4.0; GPS; Glonass; Android 4.4 KitKat. The device comes in at 129.9 x 65.9 x 6.0-11.6 mm and 143 grams.