Moto unveils dirt-cheap Moto E, 4G-toting Moto G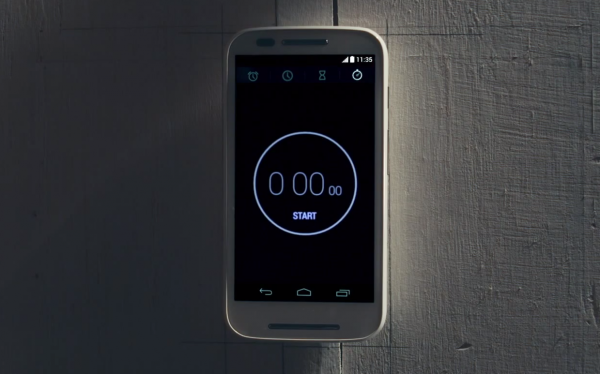 With the Moto G, under Google's ownership, Motorola has proved it is capable of making an appealing entry-level Android smartphone that does not employ inferior hardware to launch with a sub-$200 price-tag. The Moto G, unsurprisingly, has turned out to be a popular choice in this segment.
Today, at a press event, Motorola just announced a new version of its successful Moto G which features 4G LTE cellular connectivity. Consumers who shop in the entry-level smartphone market are likely to find the newly-unveiled device even more appealing, compared to its 3G-toting brethren, as the faster cellular data speeds amount to noticeable improvements when used on compatible mobile operator networks.
The 4G-enabled Moto G will also sport a microSD card slot, a feature which the 3G versions do not offer. This is a another welcome addition, when paired with the low out-of-the-box storage capacity, which will be appreciated by those who like to store lots of content on the Moto G's internal storage. The new smartphone will go on sale later this month at a price of $219 in US and £149 in UK.
The Lenovo-owned company not only announced a 4G Moto G today, but also an even less expensive Android smartphone called Moto E. The highlights of this device are: 4.3-inch display with a resolution of 540 by 960, 1.2 GHz dual-core Qualcomm Snapdragon 200 processor, 1 GB of RAM, 1,980 mAh battery, 5 MP back-facing camera, 4 GB of internal storage, microSD card slot and Android 4.4 KitKat. It also features interchangeable back shells. The Moto E costs $130 in US and £90 in UK as it goes on sale today in the former market and on May 19 in the latter.
Based on its price and motto -- #GoodbyeDumbPhone --  the Moto E is designed to attract first-time smartphone buyers. Initial availability includes 40 countries and more than 80 mobile operators.