Android 4.4.4 KitKat available now, here's how you can install it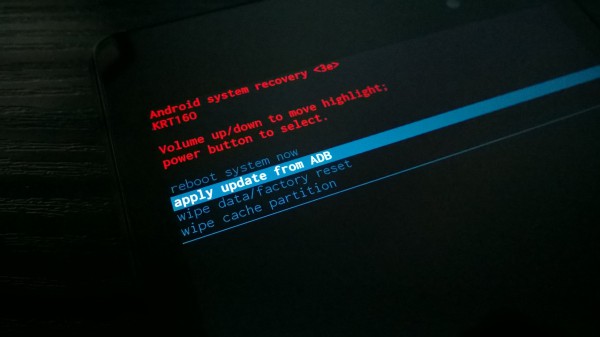 Less than a month after the last Android update launched, Google is now treating Nexus users to another iteration of KitKat. It made its way to the factory images repository first, but is also slowly rolling out over-the-air to compatible smartphones and tablets.
Android 4.4.4 KitKat, build version KTU84P, is available, through a corresponding factory image, for the Nexus 4, Nexus 5, 2012 Wi-Fi Nexus 7, 2013 Wi-Fi Nexus 7, and Nexus 10. The Nexus 7 slates with cellular connectivity (3G and 4G, launched in 2012 and 2013, respectively) have yet to receive the same treatment.
While there is no official changelog provided so far, an unofficial one reveals that we are looking mostly at bug fixes, security patches and various tweaks. These affect the Android Compatibility Test Suite and Framework Classes and Services, Chrome browser (WebKit and OpenSSL) and OpenSSL library. You can check out the unofficial changelog here (it includes changes from Android 4.4.3 KitKat build version KTU84M).
At the time of writing this article, the OTA upgrade link was only captured for the Nexus 5. Keep in mind that you need to be running Android 4.4.3 KitKat, version number KTU84M, in order to successfully upgrade using this method.
If you want to upgrade your Nexus device to Android 4.4.4 KitKat, there are two ways you can do it. First, you can leverage the available factory image (which must match your Nexus device) by following this step-by-step guide. Second, you can use the OTA file (once it is available, if it is not rolling out already) by following this other step-by-step guide.
Photo Credit: Mihaita Bamburic