SparkyLinux 3.4 GameOver -- a Linux distro for gamers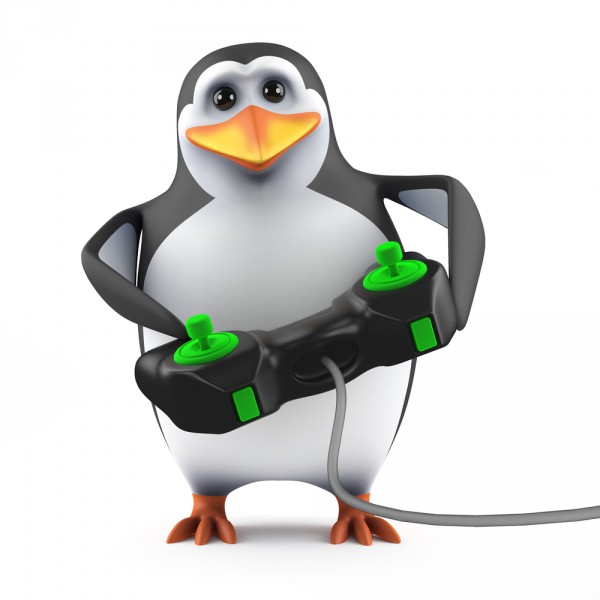 Historically, Linux and gaming were like oil and water -- it did not mix. For the most part, this was just accepted as a fact of life. Quite frankly, this was OK as users were more interested in maintaining their box and chatting with other Linux users anyway. However, as time went by, jealousy of DOS, and then ultimately Windows, definitely grew as more and more amazing games were released for Microsoft's operating system. Even Linus Torvalds himself dual-booted Linux and DOS to play Prince of Persia.
Gaming is no longer an optional aspect of an operating system -- it is now a necessity. Luckily, Linux has been making huge strides in this regard, particularly thanks to Steam. Today, SparkyLinux 3.4 "Game Over" becomes available and it is very intriguing -- a Linux-based desktop operating system with a focus on gaming.
The following gaming features are touted:
Access to games compiled for Linux platform
Access to "popular" and "modern" games via Steam and Desura platforms
Access to many games created for MS Windows platform via Wine and PlayOnLinux
Access to "old" games created for discontinued machines and systems via emulators
The following emulators are available:
DeSmuME -- emulator for Nintendo DS games
DOSBox -- DOS system emulator
MAME -- arcade games emulator + GUI front-end GNOME Video Arcade
NEStopia -- Nintendo Entertainment System emulator
PCSX-Reloaded -- Sony PlayStation emulator
Stella -- Atari 2600 emulator
Visual Boy Advance -- Gameboy, Gameboy Advance and Gameboy Color emulator
Yabause -- Sega Saturn emulator
ZSNES  -- emulator of the Super Nintendo Entertainment System
As you can see, gaming is definitely the focus of the distro. While you can manually add all of these things to pretty much any distro of your choice, it is appreciated to have everything collected for the user. This distro would serve particularly well in a living room for playing games or consuming media. This would be the dream Linux distribution for a child's PC.
Don't be confused though, this distro is not just play -- it is a full-fledged operating system that can serve for office work web browsing or anything else you want to do. It even has the very modern 3.14 kernel. Plus, it utilizes the lightweight LXDE environment to minimize system requirements.
Want to give it a try? Download it here and tell me what you think in the comments.
Photo credit: 3Dalia / Shutterstock