[Updated] Lenovo ends sales of small-screen Windows tablets in US due to lack of interest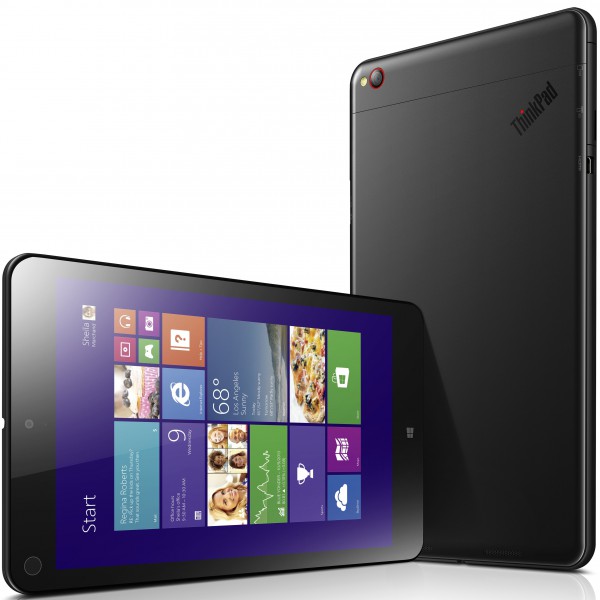 Microsoft is keen to get its tiled OS on as many devices, from as many hardware makers, as possible. It introduced the license-free Windows with Bing back in May as part of this push, but prior to that, at Build 2014, it announced it would be offering Windows for free to OEMs and ODMs on all tablets smaller than nine inches.
The dream of an army of smaller devices running Windows 8.1 has suffered a major setback now though with news that one of the largest Windows device makers, Lenovo, has decided to kill off its smaller tablets in the US, citing lack of interest.
Lenovo has confirmed it be withdrawing the ThinkPad 8, and Miix 2 8 tablets from American stores, with immediate effect, and diverting the stock to other countries.
Lenovo spokesperson Ray Gorman says, "In North America, we're seeing stronger interest in the larger screen sizes for Windows tablets and are pleased with initial customer demand for the ThinkPad 10. In other markets, particularly Brazil, China, and Japan, the demand for ThinkPad 8 has been much stronger, so we are adjusting our ThinkPad 8 inventories to meet increasing demand in those markets. If market demand for ThinkPad 8 changes, we will re-evaluate our strategy".
Brian Fagioli reviewed both Lenovo tablets. In February, he covered the Miix 2 8, which is powered by an Intel Atom Z3740 Processor and 2GB memory/64GB eMMC, and said it was a "Windows 8.1 tablet with an 8-inch screen done right". In April, he described the ThinkPad 8, which features an Intel Atom Z3770 processor and 2GB memory/64GB eMMC, as "the Rolls Royce of small Windows tablets".
Sadly, for American buyers, neither tablet is going to be available for much longer, although Microsoft currently has both devices for sale in its online store. The ThinkPad 8 is priced at $399 and Miix 2 8 is $299.
Update: Ray Gorman, Executive Director, External Communications, Lenovo, has clarified the company's position and has good news for fans of small Windows tablets.
We will continue to bring new Windows devices to market across different screen sizes, including a new 8-inch tablet and 10-inch tablet coming this holiday. Our model mix changes as per customer demand, and although we are no longer selling ThinkPad 8 in the US, and we have sold out of Miix 8-inch, we are not getting out of the small-screen Windows tablet business as was reported by the media. In short, we will continue to sell both 8 and 10 inch Windows tablets in both the US and non-US markets.