Nokia Lumia Icon Windows Phone goes to San Diego Comic-Con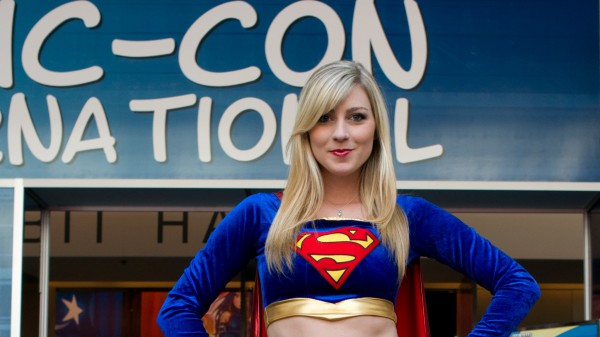 Eighth in a series. What goes around comes around. It's cliché but describes my return to Nokia after abandoning the brand five years ago. I never expected to come back, and the app experience, while a backwater compared to Android or iOS, is little different than when I left. Cameras are great and app selection limited, but it's hugely improved because of Microsoft.
Nokia was in 2009 still the world's mobile handset leader, except for one major market: The United States. As such, Symbian dominated mobile app development, even as iOS rose in prominence. (Remember: Apple opened its app store in July 2008, and the first Android phone shipped a few months later.) But the majority of apps and supporting services, developed by Nokia and third-parties, best suited the rest of the world. Americans had limited choices on the company's handsets.
Third-World Platform
I return to what was left behind: Superior hardware, particularly the camera, and fewer app choices. But the reasons are different. In June, I purchased the Nokia Lumia Icon, my first Windows Phone, and a risky leap from Android and iOS, both of which command mobile app development. Microsoft's platform is the third world of operating systems. You live in envy and make do with less. I feel the difference more this week, as I prepare for my reporting from San Diego Comic-Con, which kicks off with Preview Night tomorrow.
Icon and Surface Pro 3 anchor my "Microsoft All-In" summer sojourn, where the company's products are core of my digital lifestyle. As a side experiment, I am Google-free, too, and that effort goes better than expected. So far, I only desperately miss YouTube and Google+ less so.
Apple and Google services are largely bust on Windows Phone, but most of the notable third-party clouds are present. During Comic-Con, I am concerned about Facebook, Instagram, Tumblr, Twitter, Vimeo, and Vine as means for news reporting quickly. FB and the tweeter are excellent, as is Tumblr. But I don't see where to upload videos not shot using the Vimeo app. There is no Flickr or SmugMug, while 500px is great for viewing but misses mobile uploads.
Save Nokia Apps!
Honestly, Nokia makes the best Windows Phone apps. Microsoft execs would be stupid -- not foolish but out-and-out fools -- to extinguish any of the mobile app development groups during the massive layoffs now underway. Same applies to Nokia Labs and Conversions staff. Keep them and empower them, you Bozos. The Nokia apps are great: Beamer, Camera, Cinemagraph, Creative Studio, Refocus, Storyteller and more. Keep them all, and add more homegrowns.
For reporting on Comic-Con 2012, I used Samsung Galaxy Nexus, which delivered satisfying results even indoors. I continuously shot photos and videos, posting to Google+ and YouTube. Heavy use burned through the charge in about four hours, but the smartphone's battery is removable. I swapped and started fresh. My mom inherited the Galaxy Nexus, which I had purchased from Google Play. Last week, I sold the phone. Mom uses Lumia Icon now, too, and she loves it.
Read more of Joe Wilcox's "Microsoft All-In" series
For SDCC 2013, I used iPhone 5 -- mainly for interviews recorded for my book Comic-Con Heroes: The Fans Who Make the Greatest Show on Earth. It's free on Amazon July 25, by the way. I shot photos using the Fuji X100. This year, Icon will capture everything, with my aged Sony HDR-TG1 HD HandyCam acting as video backup when battery drains low.
High Hopes Ahead
The Nokia's photo- and video-capture capabilities are amazing. I am most impressed with audio even more than visuals. The real test comes in a noisy environment like Comic-Con. Usage so far makes me hopeful.
Sharing content remains my concern even as this year's Con opening rapidly approaches. Google services made SDCC 2012 the easiest for news broadcasting and sharing in real-time. Neither iOS nor Windows Phone offers the breadth and depth of tightly integrated apps and cloud services.
That said, I am greatly impressed with Microsoft photo sync, which over WiFi, blasts pics and videos to the cloud much faster and more efficiently than either the Apple or Google platform. Meanwhile, OneDrive superbly integrates into the file-system experience on desktop and mobile Windows. For example, the UX uploading photos from OneDrive to, say, Flickr is like doing so from the hard drive. The implementation rocks big time.
My Nokia Lumia Icon satisfaction soars even as missing apps are gravity pulling the experience from cloud to earth. But, again, something seems all too familiar, as I put photo and video capabilities first over applications and services. Will Icon live up to its name? My answer comes after the Con closes.
Photo Credit: Joe Wilcox