Matrox announces the C-Series -- quad and six-head graphics cards for Windows and Linux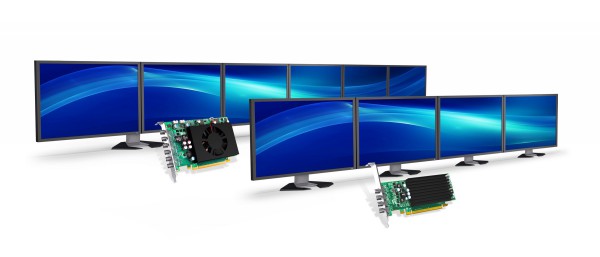 When enthusiasts hear the term "graphics card", images of gaming cards are conjured. However, gaming cards and graphics cards are not synonymous. No, believe it or not, people use computers for things other than Wolfenstein and Crysis. Actually, there are many uses, such as powering multiple monitors for things like advertising, security monitoring and media events. Hell, a business may utilize a multi-monitor setup for a litany of reasons.
Today, long-time hardware manufacture, Matrox, announces a pair of sexy graphics cards aimed at the business world. Dubbed the "C-Series", they are based on AMD GPUs and can power either 4 or 6 monitors. Whoa.
"The low-profile Matrox C420 quad card features passive cooling for increased reliability and silent operation. Its low power consumption makes it a perfect fit for small-form-factor and embedded systems. The single-slot Matrox C680 supports up to six displays or projectors. Compatibility with the latest Ultra-HD and 4K panels makes C680 a versatile solution for multi-screen workstation setups. More displays can be supported by inserting two C680 cards into a system. The board-to-board framelock feature ensures synchronization of all displays to reduce tearing on digital signage and video walls".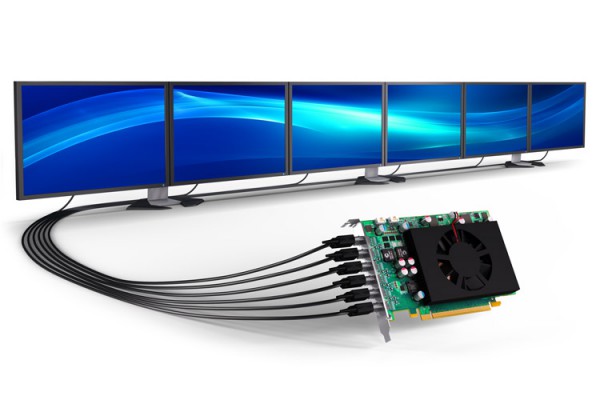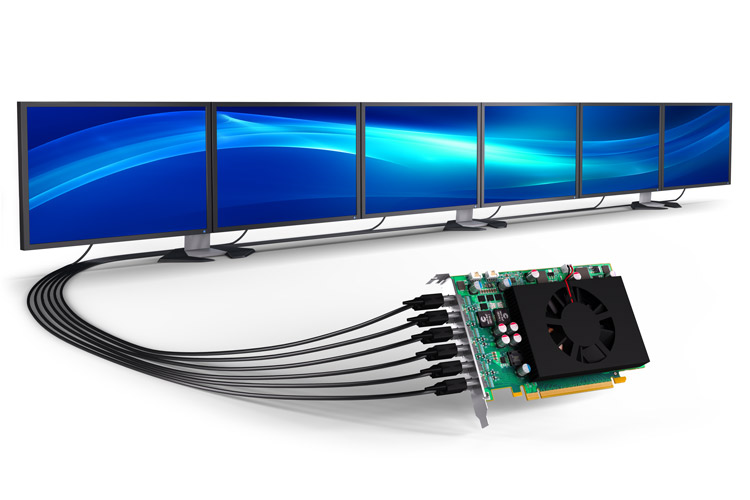 The manufacturer further explains, "Matrox C-Series PCI Express x16 graphics cards are designed with AMD GPUs featuring DirectX 11.2, OpenGL 4.4 and OpenCL 1.2 compliance. Secure mini DisplayPort connectors prevent loose cabling. The low-profile Matrox C420 supports up to four displays with a maximum resolution of 2560 x 1600. Matrox C680 supports up to six displays with a maximum resolution of 4096 x 2160. Bundled with Matrox PowerDesk for Windows, Matrox C-Series is compatible with Microsoft Windows 7, 8.1 and Linux operating systems".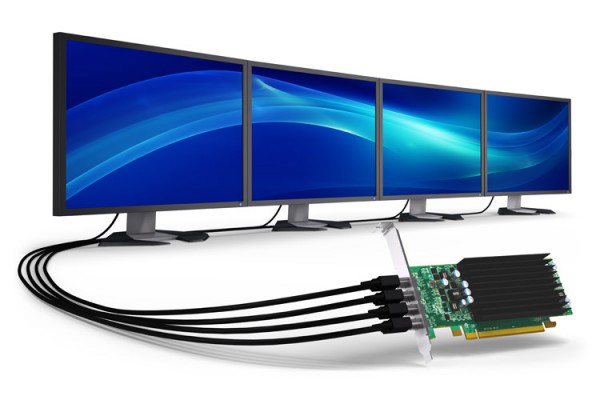 There are many things to love about these cards, starting with the support for Linux. While both cards are impressive, it is the Matrox C680 that steals the show, with the ability to power a mind-boggling six displays at 4K resolution. Still, the fact that the C420 can be used in a low-profile build makes it attractive too.
Again, home users will likely have no use for these and gamers should avert their attention altogether. However, businesses should definitely take a look as these look legit. Sadly, if you are interested, price has not yet been released; hopefully they aren't too expensive. However, availability is slated for Q4 of 2014, so you shouldn't have to wait too long to achieve these beasts.