Latest Windows 9 videos show live tiles and the virtual desktop feature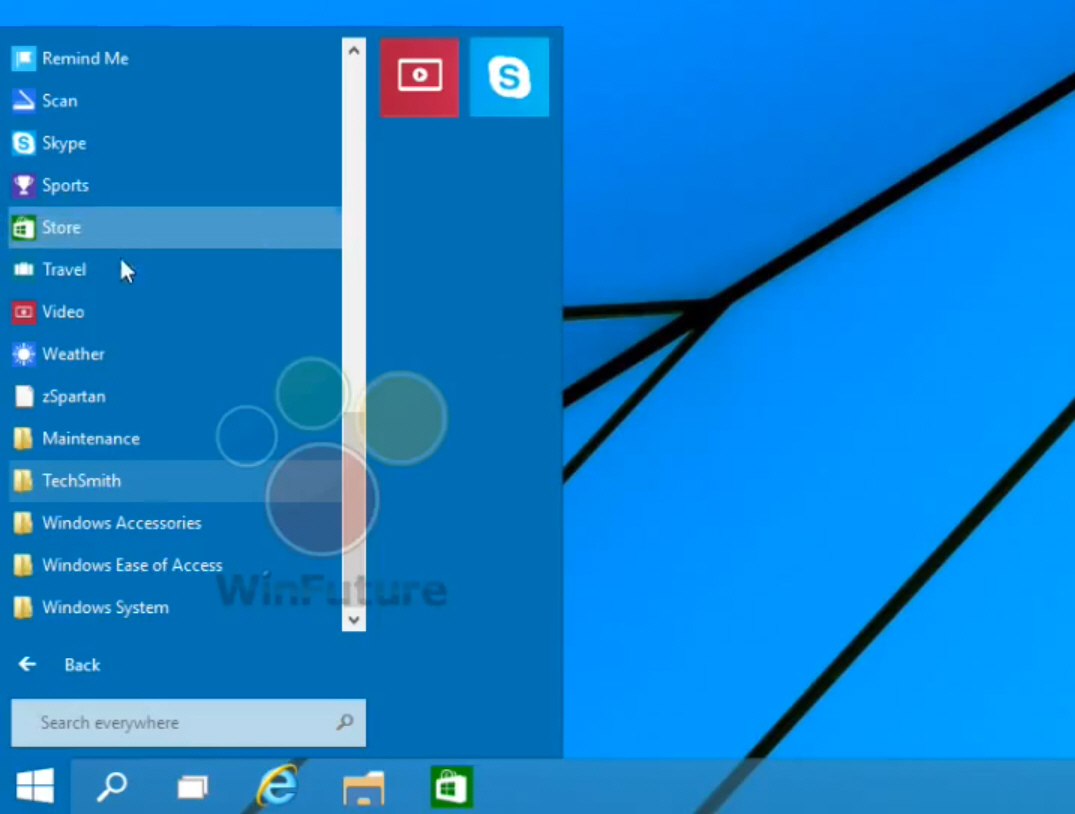 After having released some screenshots from Windows 9 build 9834, an early build of the forthcoming Technical Preview which is expected to debut later this month, WinFuture.de released a video showing off the new Start menu in action.
The site has now followed that up with two new videos. The first gives us another look at the new Start menu and live tiles, while the second shows us how the new virtual desktops will work.
Virtual desktops is a feature new to Windows (unless you installed a third-party tool), but it's something Linux and Mac OS X users will be very familiar with, and lets you switch between different workspaces. It's a feature that many power users will definitely appreciate.
The video shows how easy it is to add new desktops and switch between them, and the feature is called up simply by clicking the dedicated button on the left side of the taskbar.
With this being an early build of Windows 9, what you see here might not be entirely respective of the finished OS, but it does give us a good idea of what to expect.
Both videos are available to view below. If you haven't already seen it, you can watch the first one here.