If your iPhone 6 or 6 Plus bends, it's Apple's fault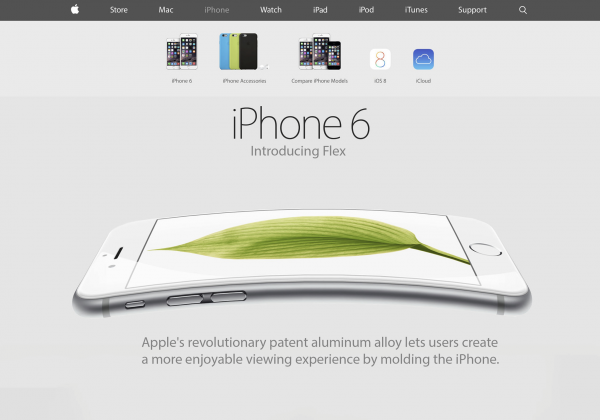 Apple could have a huge problem on its hands if iPhone 6 and iPhone 6 Plus are susceptible to bending. According to some early adopters, the new iPhones can show visible signs of damage after only a few days of normal use.
That's because the build quality does not appear to stand up to the challenges posed by pants' front pockets, which are causing the metal shells to bend near the cutouts for the physical side buttons. Light metal shell, meet thin profile.
Among the early adopters who have signaled the issue, lending credence to initial reports, is Geek.com's Russell Holly. He says that he never dropped his iPhone 6, but that it had been kept in a front pocket for "an extended period of time" while driving. Holly says that he only noticed the damage after seeing the first reports.
This suggests that there could be other folks unaware that their iPhone 6 or iPhone 6 Plus shares the same fate. BentGate or BendGate -- as the issue is commonly referred to as now -- may be more widespread than originally believed. But, even so, it is too soon to tell if it affects most, or all, new iPhones that have been sold so far. Apple staying mum about it does not help its cause.
I am inclined to believe that Apple did not thoroughly test its new devices, based on my engineering background. The signs are all too obvious. First of all, the side profile is thin. The thinner it is, the more likely it is for the body to cave under pressure. This should have immediately raised some concerns among Apple's engineering and quality assurance teams. Second of all, the metal shell has to be insanely thin also to achieve such low weights, which only adds to the bending risks. As I said earlier, put the two together and you have a recipe for disaster. It's a matter of physics here. Thicker side profiles and thicker metal would have helped. Or plastic, but that's a big no-no.
Take a look at how iPhone 6 Plus reacts while being bent.
Next, take a look at Samsung Galaxy Note 3 in a similar experiment. Notice how the plastic returns to its original shape afterwards. The difference is pretty substantial.
So what can you do if your iPhone 6 or iPhone 6 Plus is also bent? Well, if you can't live with it in this condition and Apple agrees to take it back, return it. It's that simple. It's not your fault, after all, it's Apple's for selling you a fragile device. If this is what happens after a few days of use, imagine how your iPhone will look at the end of your contract.
Photo Credit: TheDJtec