Lightworks 12 brings new content manager, color correction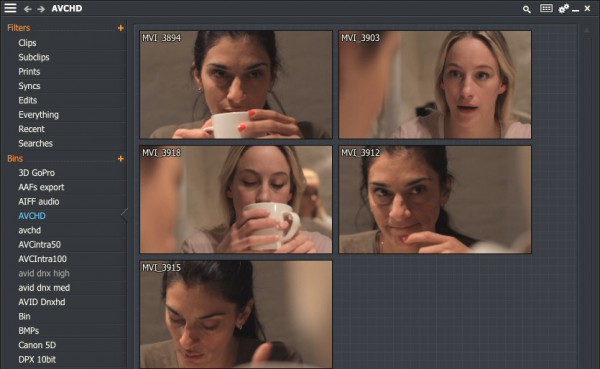 EditShare has announced the release of Lightworks 12, its powerful non-linear video editor for Windows, Linux, and -- at last -- Mac.
The hugely extended Content Manager is a highlight. Everything is immediately accessible, there's easier searching and filtering to help you find what you need, you can even drag and drop files directly into open bins as required.
A new Blur effect is on hand in the Effects panel, while EditShare says powerful Color Correction and Selective Color Correction effects improve "dramatically" on the previous release.
A smarter Play Engine automatically identifies interlaced or progressive material, adjusts your settings accordingly, and delivers improved playback performance.
The Mac OS build supports ProRes encoding for Record, Rendering and Export.
There's now XML import from Final Cut Pro, along with the ability to export your edit sequence as an AAF direct to Resolve.
The package also works neatly with Flow. You can drag and drop Flow sequences, Clips and Subclips into Lightworks, edit them, export an AAF and drag and drop it right back into Flow.
Lightworks 12 is available now.