Facebook rolls out mobile Like button to iOS and Android app developers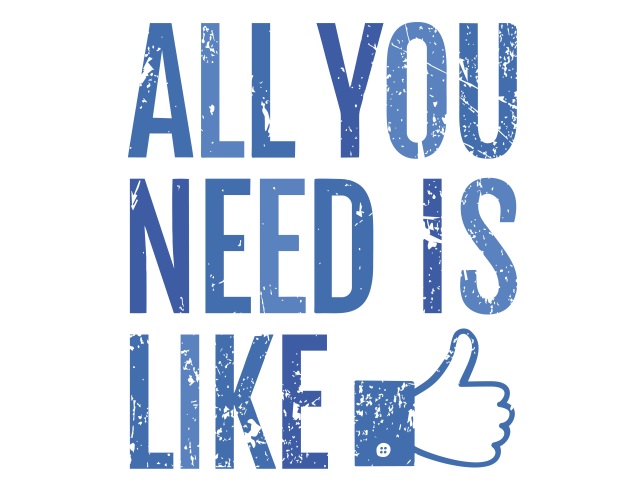 As any Facebook user knows, 'liking' content online has become almost second nature. Facebook has Likes, Google+ has +1s, and various other variations exist. But it is Facebook's Like button that reigns supreme -- regardless of the privacy concerns it may raise. Today Facebook is expanding its Like feature so that mobile app developers can take advantage of it. Not just content with giving web users the chance to indicate their approval of a particular Facebook post or online article, it is now possible to 'like' any piece of content within a supported app on iOS and Android.
It's a feature that is likely to be picked up very quickly by game developers, so you can expect to see notifications in the near future letting you know that your Facebook friends like level 118 of Candy Crush Saga. The feature was previewed earlier this year, but is now being made available to any developer who wants to use it. Facebook says:
People using a mobile app can directly Like the app's Facebook Page, or any Open Graph object within the app, and share on Facebook. The mobile Like Button works seamlessly with the Facebook account the person is logged into on their device, allowing people to Like any piece of content, while in your native app.
The news comes after Facebook apologized -- sort of -- to LGBT groups for its heavy-handed enforcement of a real name policy, and this is yet another move by the social network that will be met by disdain and rejoicing in just about equal measure. If the suggestion that players may 'like' individual' levels of games seems a little far-fetched, it is precisely what Facebook suggests as a possible use. Developers may, Facebook proposes, want to display a Like button when a certain stage of a game is reached -- essentially giving gamers a means of bragging about their progress.
It's unlikely that we'll see a sudden raft of Like buttons popping up in apps overnight. Facebook points out that developers "will have to submit your implementation for review via the Status and Review tab in the Dev Tool before the Like Button is live in your mobile app".
Photo credit: Happy Art / Shutterstock