BetaNews giveaway: Hub It customizable sync and charging station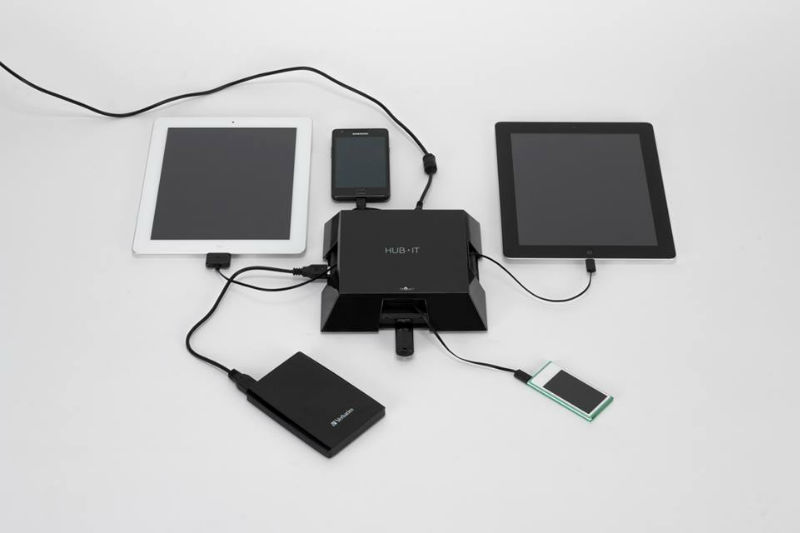 Designed to make it easy to charge up to seven devices at once, regardless of what those devices actually are, Hub It is a clever piece of kit that uses hot switchable cartridges so you can choose which connectors it offers.
By default you get three USB 3.0 ports and connectors for Micro USB, Mini USB, Apple 30 pin and Apple Lightning, but you can opt for any configuration and there are additional cartridges available for other devices, with more choices coming soon. I reviewed it here, and loved it.
The standard version retails for $79.99 (with extra cartridges costing $7.99 each), but the good news is we've got two to give away for free to BetaNews readers.
To have a shot at winning all you have to do is leave a (polite) comment below, using a BetaNews account (if you use a general Disqus account, there is a chance we won't have your email details, and so won't be able to contact you).
Use this link to register for a BetaNews account, if you haven't already done so. You can log in using a BetaNews account by clicking on the comment box and using the option Sign in with BetaNews. If you are already logged in with another account click on the gear icon -- bottom right corner of the comment box -- and log out, then log in with the BetaNews account.
We'll randomly select a winner on December 19 and notify them by email. If we don't receive a reply within two business days, we'll select a replacement winner.
Eggtronic (the maker) is happy to ship the Hub It prizes for free to anywhere in North America and Europe, but winners will be responsible for any duties, taxes or other charges occurred.