What to expect in the next Windows 10 build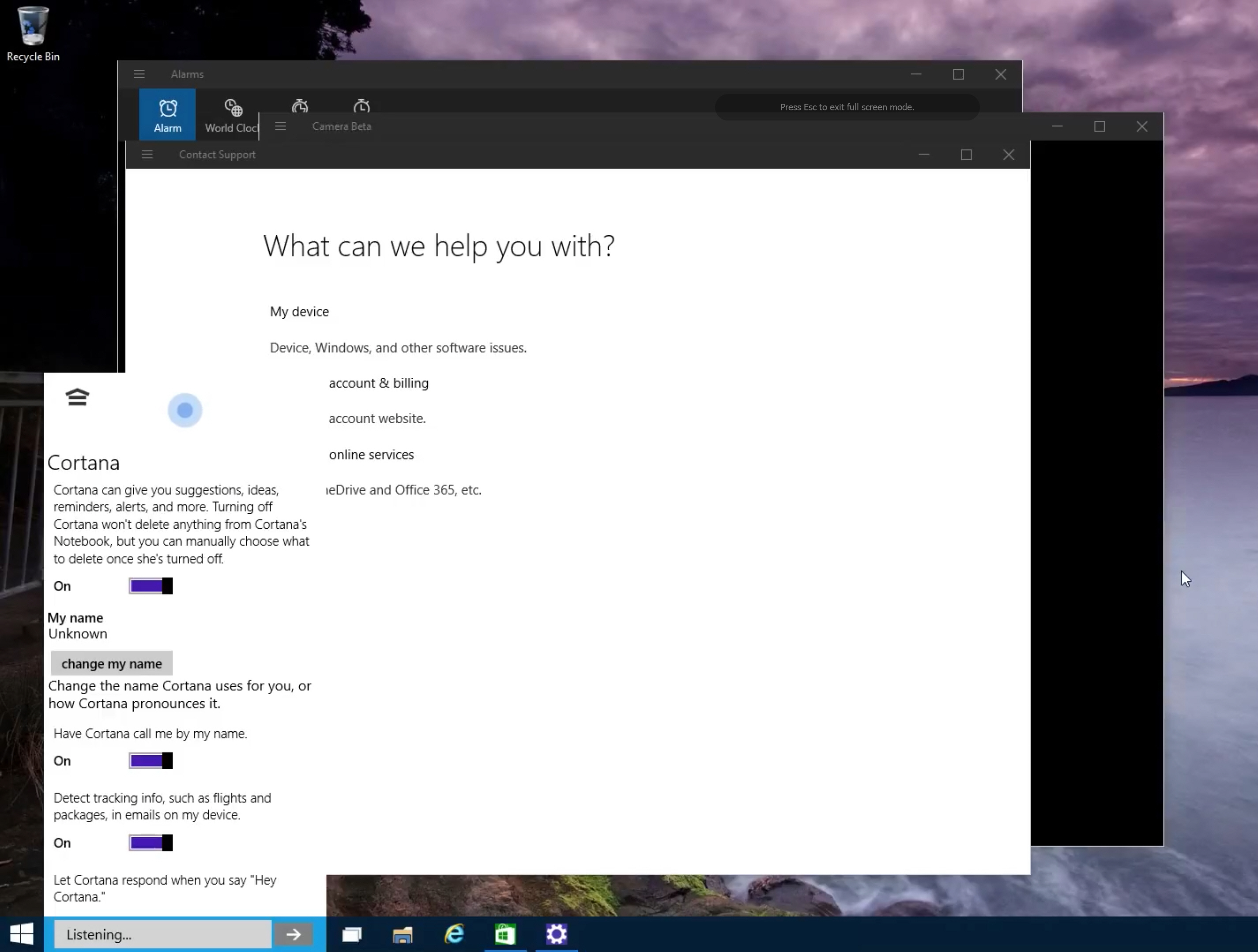 Microsoft plans to launch the next build of Windows 10 in January, and we'll start to see some focus on the consumer side of things. The company is holding an event at its Redmond campus on January 21 to talk about the "next chapter" of the OS.
But while the tech giant isn't releasing any new builds for a few weeks at least, there have been several leaks on the internet that reveal what we can expect to see when it does. Here's what coming to a PC near you soon.
Build 9901 has made its way onto the internet and sports a number of big changes, including Cortana, Microsoft's personal assistant, running on the desktop. This is a feature we know is coming (even if not everyone wants it), and is available on the taskbar by default, although you can switch back to just the search button, or remove both search and Cortana from the taskbar entirely.
Cortana isn't fully functional in the leaked build (you can speak to her but she won't listen), but it is clearly going to work very much as it does on Windows Phone and provide suggestions, ideas, reminders, alerts and so on.
The Settings app is getting a makeover and it looks as if Microsoft wants Settings to replace the Control Panel as the place to go to make changes to the OS. Go to the Windows Update section of the Control Panel, for example, and you'll see a message that says:
This UI is deprecated. To get updates go to Settings -> Update and recovery -> Windows Update
Settings is also no longer available in Charms but built into apps and available through the Start menu.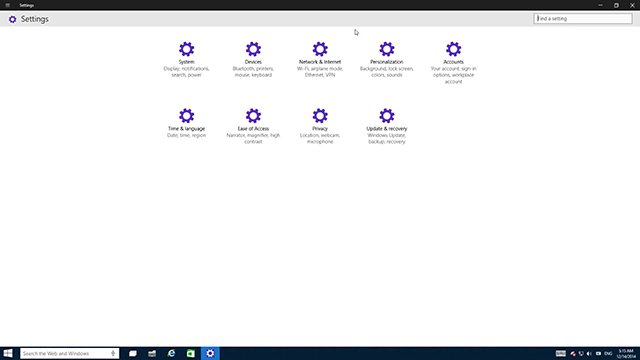 Other new or changed apps in 9901 include Camera, Contact Support, Getting Started, Alarms, and Calculator. With Contact Support you'll be able to speak to someone at Microsoft, and although this feature doesn't do much at the moment (unsurprisingly there's currently no one standing by to take your call), it looks as if it will be similar to Amazon's Mayday.
There are new Photos and Windows Store apps (the latter has a more polished interface and music, movies and TV shows are shown next to apps) and the Xbox app has been updated as well with a brand new interface.
As you might expect, most of the changes aren't massively different, but we're seeing design overhauls and general UI improvements across the board. There are new animations in the TaskView switcher, for example.
Should you choose to install the leaked build yourself (and we'd only recommend you do this in a virtual environment using the likes of VirtualBox -- instructions here), be warned you won't be able to receive future updates directly as part of the Windows Insider program, although you will be able to update Windows 10 to future builds using ISOs. Once you're on an official release, you'll get updates once more.
I'm a big fan of what Microsoft is doing with Windows 10, and the latest changes show, for me at least, the company is continuing to head in the right direction. What are your thoughts on Windows 10 so far?