Save Outlook.com email attachments directly to OneDrive with a single click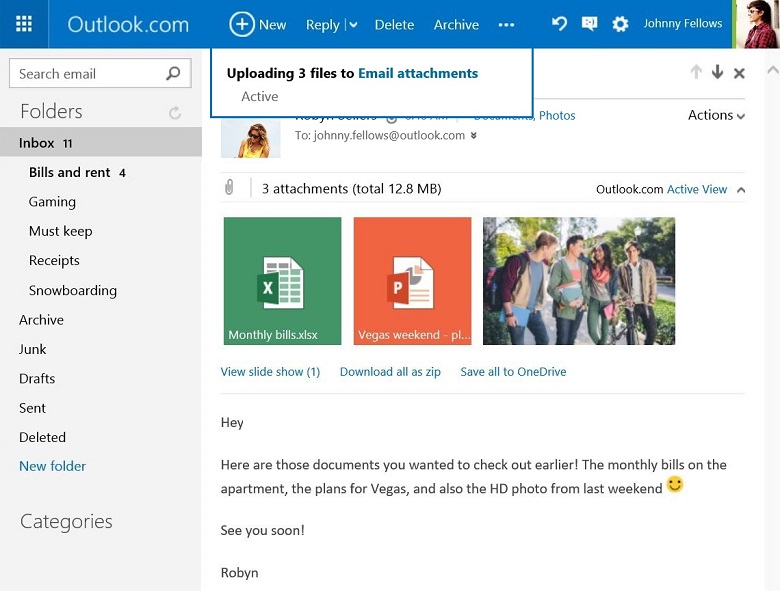 Managing email attachments in Outlook.com just got a whole lot easier thanks to a new 'Save to OneDrive' feature which Microsoft is rolling out from today.
The popularity of cloud storage services like OneDrive mean you no longer need to email files to yourself to access them from anywhere, but people still do that from time to time for ease (and -- hands up -- I'm one of them), which can result in a messy and chockfull inbox. Save to OneDrive lets you move attachments you've received, or sent to yourself, straight to Microsoft's cloud storage service, and all it takes is a single click.
The attachment type doesn't matter as the feature doesn't attempt to sort the files, or do anything clever, it just moves them straight to a folder called 'Email attachments' on OneDrive. Once there, you can sort them however you like, move them into different folders and so on.
You can save all of the attachments in an email, or just individual ones.
Save to OneDrive is rolling out globally now, but as with all new Outlook.com features, it may take a while before you see it.
I'll definitely benefit from this new feature, what about you?