Opera 27 restores tab preview, fine-tunes navigation bar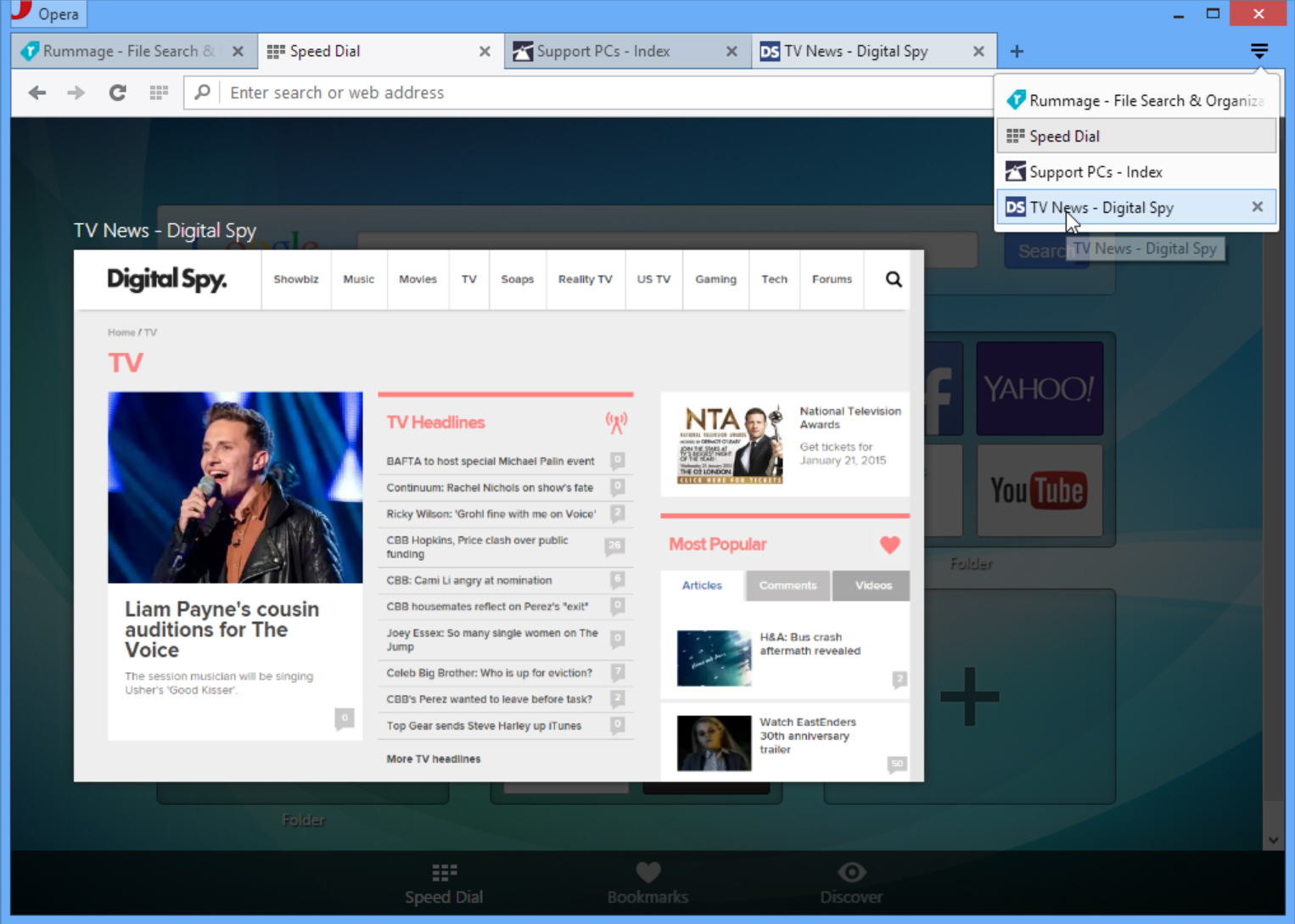 Norwegian browser developer Opera has released Opera FINAL 27 for Windows, Mac and Linux. It's a relatively minor first release for 2015, with just two notable new features to excite users.
These see the navigation bar tweaked for make it easier to switch between major sections of the browser, while the tab preview feature has been restored alongside a new tab-expansion button.
The most visible change in Opera 27 is the revamped navigation bar, which now sits at the bottom of the new home screen. It's designed to make it easy for users to quickly switch between Speed Dial, Bookmarks and Discover sections of the browser.
The bar remains present whichever section users are in, but disappears when browsing regular web pages. Users can then navigate back to any of these via the Speed Dial button to the left of the Address bar.
The other notable change sees the tab preview feature return via a new "Expand tabs" button that sits to the far right of the tab bar. Clicking this reveals a pop-up list of all open tabs -- rolling the mouse over any of these then reveals the pop-up preview. Users can then switch to that tab by clicking its entry in the list.
Version 27 also actively moving users across to the Pepper API Adobe Flash plugin -- the first time a page containing Flash content is accessed, users will be prompted to install it, something Opera strongly recommends.
The update closes with the usual mixture of updates, security patches and bug fixes -- see the Opera Changelog for an exhaustive list.
Opera FINAL 27 is available now as a freeware download for Windows, Mac and 64-bit Linux users.