Netrunner 15 'Prometheus' is here -- the best KDE-based Linux distro gets better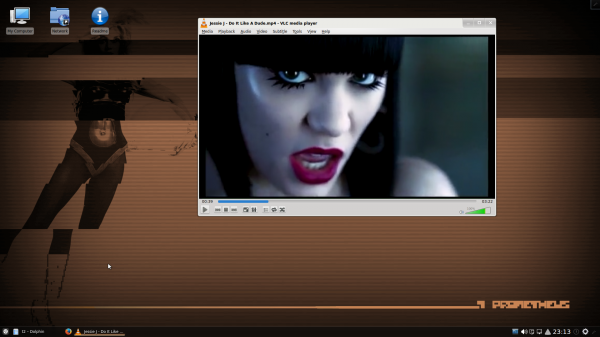 I'm a GNOME 3 man through and through, but I love KDE too. Quite frankly, you can't go wrong with either desktop environment, but if you are new to Linux, KDE may seem a bit more familiar. Why? It more resembles the traditional "Windows" user interface.
What makes Netrunner the best KDE-based Linux distribution, and one of the best distros overall, is the polish. The team behind it pays close attention to detail, making it a cohesive and positive user experience. It comes pre-loaded with plenty of software and it is drop-dead gorgeous. Today, you can download version 15, codenamed "Prometheus". The most exciting aspect? It has been redesigned and comes with KDE Plasma Desktop 5.2 -- yeah, you want this.
"We are proud to announce the official release of Netrunner 15 – Prometheus (64bit). Netrunner 15 is revised from the ground up: As the first distribution, it officially ships the new KDE Plasma Desktop 5.2. Therefore, an upgrade from previous Netrunner series with KDE4.x is neither officially available nor really recommended. This release is 64-bit only", says Clemens Tönnies.
Tönnies further explains, "Being named after the 'God of Fire', Netrunner 15 is coming fresh from the rooster! We took many extra steps to make sure Prometheus feels comfortable and as enjoyable as you would expect from using previously released Netrunner versions. Still it might have some hot corners left here and there, so be prepared for getting burned a little, while setting your heart on fire".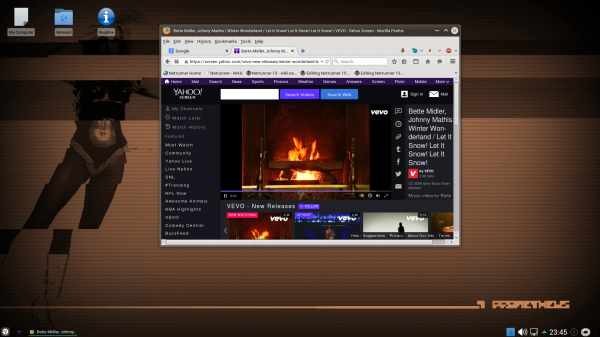 Clemens Tönnies lists just some of the major changes below.
Kernel 3.16.0.30~40
KDE Plasma 5.2
KDE Frameworks 5.7
Qt5.4
Firefox 35.0.1
Thunderbird 31.4.0
VLC 2.2.0
LibreOffice 4.4
Krita & Karbon 2.8.5
Gimp 2.8.10
Pidgin 2.10.9
and much more…
While some people will decry the dropping of a 32-bit version, let's be real here -- it is 2015. If you don't have a 64-bit capable chip, a Linux-based operating system with this much eye candy really isn't for you anyway. Netrunner is a distro more appropriate for modern systems; there are plenty of options available for an older 32-bit CPU.
If you do have a 64-bit chip, and want to try one of the best Linux distributions, I urge you to give this a go. You will be shocked at the beauty and polish; clearly the the Netrunner team cares about its releases. Download it here and tell me how you like it in the comments.