Android One handsets start receiving Lollipop update in India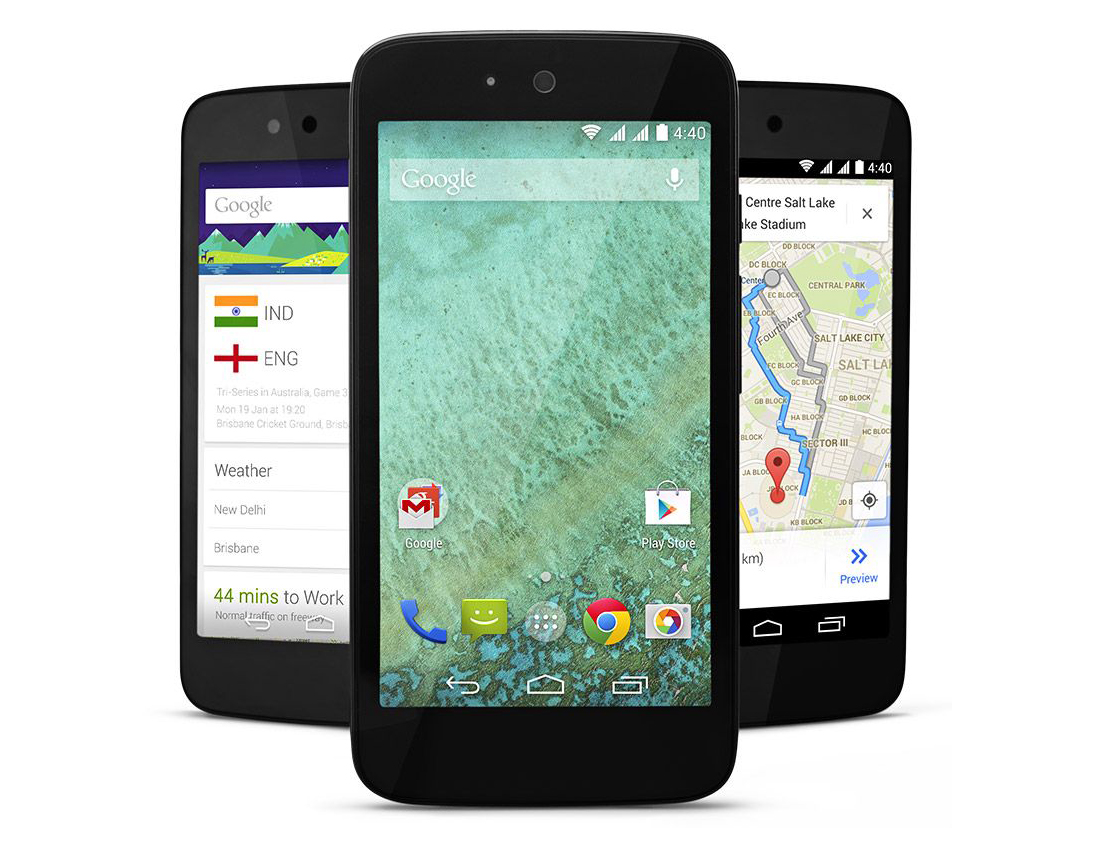 Google has finally begun to seed out Android Lollipop, the latest update to its mobile operating system, to Android One handsets in India. In a post on Google+, the Android maker notes that all of the three Android One handsets in the country -- Karbonn Sparkle V, Micromax Canvas A1, and Spice Dream UNO -- should be able to snag the update any time now. The update is rolling out in a gradual way so it may take a while before it hits your handset, the company notes.
Announced at the Google I/O event last year, Android One is an initiative by the Mountain View-based company wherein it makes cheap-Android smartphones with reasonably decent hardware specification for consumers living in emerging markets, starting with India. Priced at $100, the handset doesn't require carrier's approval and push to receive the new software release, as it directly gleans it from Google.
To tackle the growing fragmentation in the low-range smartphone category, with the Android One initiative, Google is trying to bring consistency across equally priced handsets, but that's just a speculation from my end. The company had partnered with Indian OEMs Micromax, Spice, Karbonn for the first batch of Android One handsets. All the three handsets pack in a similar set of specifications, which includes a 4.5-inch display, 1GB of RAM, dual-SIM capability, microSD expandable storage, 5-megapixel main and 2-megapixel front cameras, and a 1.3GHz quad-core MediaTek mobile chip.
As for the software, these handsets run on stock Android. However, in accordance with the region where Google is planning to sell these handsets, the company also includes some interesting localized features and apps to enrich users' experience and attract more customers. For instance, when the Android One handset was launched in India, it supported Hindi and several features from local publications in the Google Play Newsstand. The company also partnered with Indian telecom carriers to offer limited free 3G data.
Since its debut in India, the Android One handset has been launched in Philippines, Indonesia, Nepal, Sri Lanka, and Bangladesh with plans to extend to more regions. At an event in New Delhi late last year, Shashin Devsare, Executive Director of Karbonn Mobiles told me that his company had started working on the second-gen Android One handsets. He didn't share a specific launch timeframe however. With Google I/O 2015 only months away, and the company's purported plans to invest in zero-rating plan, Google may have plans to refresh and announce the next chapter of Android One at the event.
The Lollipop update is one of the major updates to the Android since its inception. The software version brings with it a revamped design language called Material Design, improved notification, better security, and ART runtime by default among other features.
"To those with +Android One phones in India, here's where we are with the over-the-air (OTA) update that will bring Android Lollipop to you soon. We've already started rolling out Lollipop to a small number of phones in India. This is a gradual process and so each week we'll push the OTA update to more phones selected at random (pro-tip: connecting over WiFi will increase your odds). We thank you again for your patience, and please stay tuned for further updates," the company states.