Apple releases iOS 8.2 -- here's what's new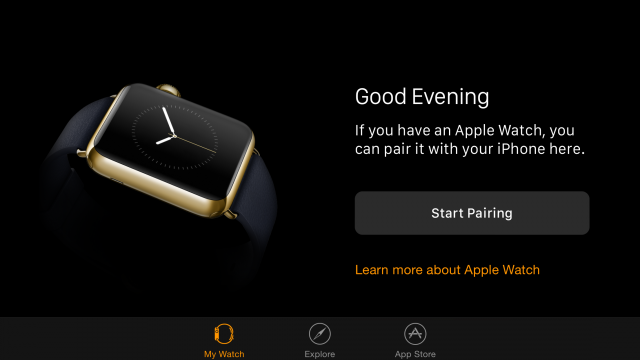 As expected, at its Spring Forward press event, Apple today revealed more details about Apple Watch (be warned, it goes all the way up to $10k), and announced a new, lighter MacBook. But Apple also introduced iOS 8.2, which is needed to make use of the new wearable. Here is what the latest version brings to the table, starting with the Apple Watch connectivity.
After installing iOS 8.2, iPhone users will be able to pair, sync and configure Apple Watch from their smartphone, using the new Apple Watch app that is on the homescreen. Also, there's a new Activity app which shows up after pairing an Apple Watch, showing achievements and fitness data on iPhones. It should be said that Apple Watch only works with iPhone 5 and later models.
That said, iOS 8.2 is compatible with iPhone 4S, iPhone 5, iPhone 5s, iPhone 5c, iPhone 6 and iPhone 6 Plus, second-generation iPad and newer version of the slate, as well as the fifth-generation iPod Touch, which means that the same compatibility chart for iOS 8 applies for iOS 8.2 as well.
Users of iPhone 4S may not be able to experience the changes iOS 8.2 brings to the table in regards to Apple Watch, but the latest additions to the Health app, stability improvements and bug fixes apply across the entire supported lineup.
Among the most-important changes to the Health app, there's now an option to choose the unit of measurement for blood glucose, body temperature, distance, height, and weight, which I'm sure many folks will like having. The stability improvements impact Flyover in Maps, Mail, Music, VoiceOver and connectivity with Made for iPhone Hearing Aids. Lastly but not least, there are a dozen bug fixes listed for iOS 8.2, ranging from issues fixed in Maps to kicks ironed out in Calendar.
For those of you who wish to check out the entire changelog, there are two screenshots below which show all the changes that Apple packs in iOS 8.2, taken from my iPhone 6 Plus. For good measure, there's a screenshot of the new Apple Watch app at the top of the page.