Apple Watch battery life sucks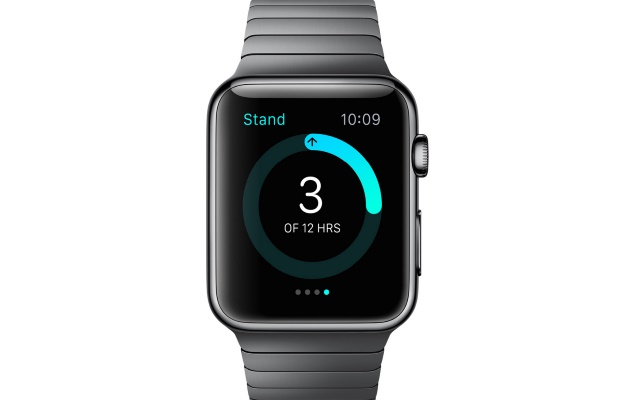 At the Apple Watch event in San Francisco yesterday, Apple took the wraps off one of the most eagerly awaited wearables ever. In recent weeks, lots of rumors had crept out about the Apple Watch -- pricing, what it would be able to do, and so on -- but one thing was hotly debated: what would the battery life be like?
Yesterday we were promised that the battery would last 'all day'... but what does this actually mean? Apple has published usage scenario details that reveal owners of the device can expect to see anything from 3 to 48 hours of usage -- quite a range.
It should come as little surprise that how you use the Apple Watch has a huge bearing on how long it lasts. Used solely as a watch -- Apple factors in checking the time five times an hour in this scenario -- you can expect 48 hours of battery life. That's just two days from a battery powering a watch. But how many people are going to drop $349 plus on a device that can do so much, and just use it as a timepiece?
Interestingly, Apple reveals that there is a special low power mode that kicks in if your battery power drops:
If your battery gets too low, Apple Watch automatically switches into Power Reserve mode so you can continue to see the time for up to 72 hours.
If this is the case, why is the 'watch only' usage scenario listed as giving 48 hours of life? What extra stuff is happening in watch mode that's not happening in Power Reserve mode? The 72 hour battery life includes provision for time-checking four times an hour. Does the extra check included in the Watch test really strip a full 24 hours from the battery?
But, of course, few people are going to use the Apple Watch like this. It's a multi-function device, and owners will use it to perform multiple functions.
Use it as a workout tool and you can expect 7 hours of life with a workout session active and the heart rate sensor on. Thinking of using the Apple Watch to listen to music? Expect just 6.5 hours of audio pleasure. If you're one of the futuristic folk who like the idea of conducting phone calls through your wrist, you can do so for just 3 hours. It's worth pointing out that all of these numbers are 'up to' figures -- your mileage may vary, etc.
So where does the claim of 18 hours come from? To get this sort of battery performance you'll have to use your Apple Watch for the following activities: checking the time 90 times, receiving 90 notifications, using apps for 45 minutes, and enjoying a 30-minute workout with music playback from Apple Watch via Bluetooth. Do any more than this -- which will be very, very easy to do -- and you can expect your usage to drop off, particularly if you make calls.
Is this good enough? Not in this world. It's rubbish.
Note: The figures quoted are for the 38mm model. Apple claims that the 42mm version will provide longer battery life, but does not go into further detail.