Pricing and HBO NOW may finally have sold me an Apple TV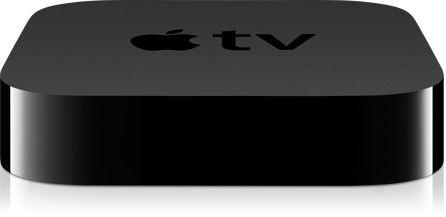 As a cord-cutter for almost a year now I've learned to live with certain limitations. My TV viewing is sparse, so this wasn't difficult and Hulu Plus and Amazon Prime have done an admirable job of filling the void. Both work great on my Roku 3 and Amazon Fire TV. There's a Google TV here as well, though it's long been disconnected and I haven't got around to purchasing an Android TV, much as the Nexus Player intrigues me.
One set-top box that has failed to get my attention is Apple TV. That's largely because I don't live in the Apple ecosystem. I'm not an iTunes customer and it seems fairly limited compared to what I have. That may soon change.
I'm still not sold on the device as a viable option against what I already have, but the price drop to $69 makes it more tempting -- almost an impulse purchase. That's saying a lot for someone who argues with himself over even cheaper items -- worse, ones I know I actually need.
The biggest selling point, though, is HBO NOW. It's the promised service we've been waiting for since it was announced last year. Unlike HBO GO it doesn't require verification of a cable or satellite subscription. And, unlike Amazon Prime, it will stream all of the HBO shows -- no dropping the big ones like Game of Thrones, which incidentally starts soon, long before this exclusive is rumored to end (July).
While the price is right, the box itself still isn't compelling to me. However HBO NOW is, especially given my lack of access to a show I watch. Granted there are "alternative" methods by which I could obtain it, but I prefer to avoid those if at all possible.
In short, Apple may finally have managed to sell me a product, though I'll doubtless argue with myself for a bit before deciding. Perhaps those who own the set-top box can chime in with their opinions on what I should do.