Watch out Microsoft, Facebook releases free video calling feature in Messenger mobile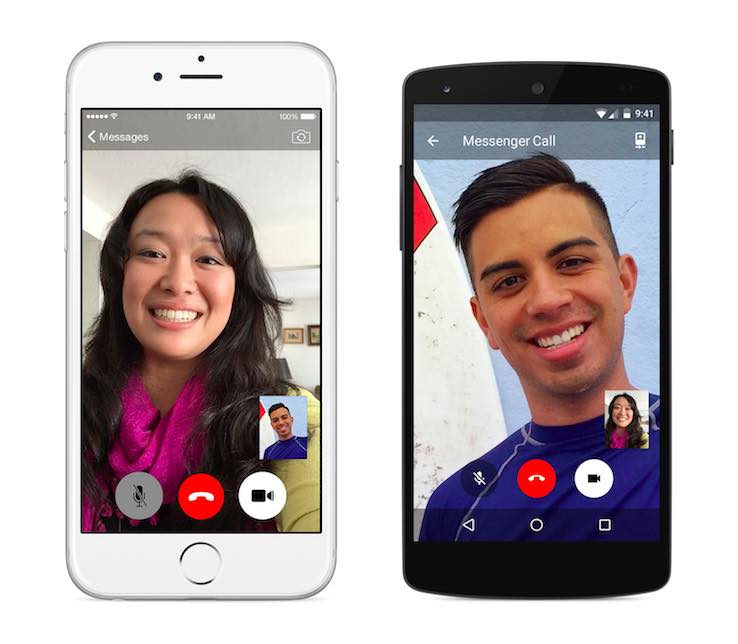 Facebook's Messenger app has over 600 million users. Facebook-owned WhatsApp has over 800 million monthly active users. One would wonder why the social juggernaut maintains two instant messaging clients. The company has started to answer this question. While WhatsApp remains a standalone IM, Facebook is aggressively growing its Messenger app. Recently, the company opened the app to developers, and added the ability to easily transfer money to friends, and today, the company is introducing free video calls.
The video calling option has been one of the most anticipated features in Messenger's mobile apps. For those who can recall, Facebook introduced the video calling feature in its Messenger web app in 2011. The company had then partnered with Microsoft to use Skype technology to facilitate the video calling. Things changed in 2013 when Facebook dumped Skype's technology -- which required users to install an additional plug-in -- for its homegrown video calling features that didn't require users to download and install any extras.
With the video calling feature on-board, Facebook's mobile Messenger app will now compete with Apple's FaceTime, Google's Hangouts, Microsoft's Skype, and several other apps that offer video calling service. Facebook assures that all video calls taking place via Messenger are fully encrypted and even it cannot eavesdrop on them.
It is worth noting that the company introduced the voice calling feature to its Messenger app in 2013. It took it a while to lure users, but as Mark Zuckerberg, Facebook's CEO and co-founder, recently noted at the developer F8 conference, about 10 percent of all mobile voice calls are now made through Messenger. WhatsApp, the app Facebook acquired last year for a whopping sum of 19 billion dollars, also introduced free voice calling feature earlier this year.
To place a video call, users need to click on the video camera button on top in Messenger app. As of today, the feature is available on Messenger's iOS and Android apps in 18 countries including Belgium, Canada, Croatia, Denmark, France, Greece, Ireland, Laos, Lithuania, Mexico, Nigeria, Norway, Oman, Poland, Portugal, the UK, the US and Uruguay. The company assures that it will be rolling out to other regions and locales in the coming months.