Heavens! Microsoft releases Visual Studio Code for Linux and Mac OS X (and Windows)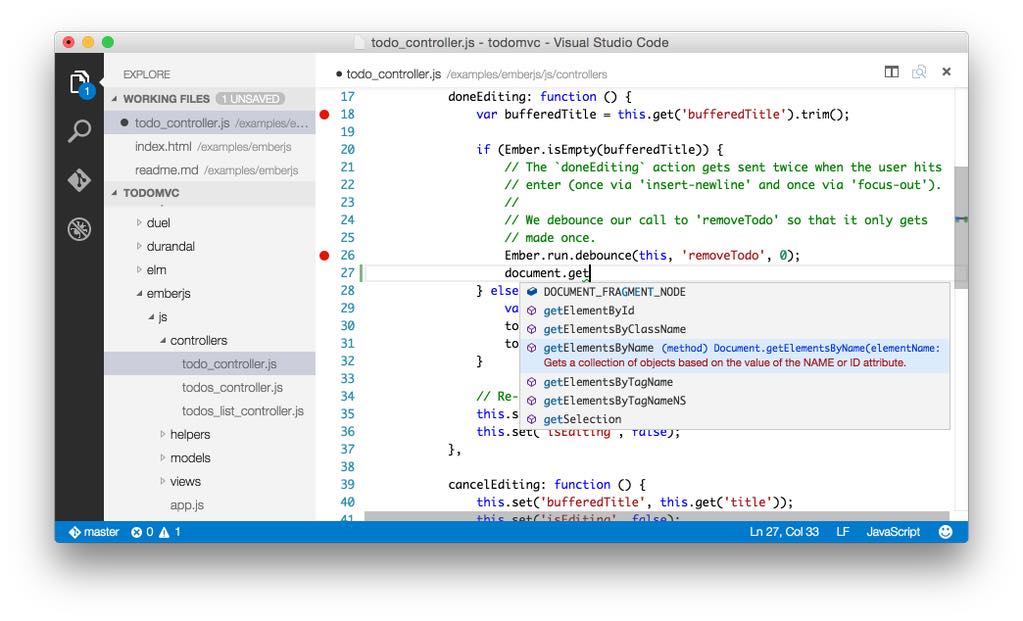 Satya Nadella's Microsoft is a lot different from the Microsoft he took charge of from Steve Ballmer last year. It's open, it's bold, and it's kicking. At the ongoing Build 2015 developer conference, the Redmond-based software mammoth announces the launch of Visual Studio Code, a cross-platform code editor for writing modern web and cloud apps. The interesting bit? In addition to Windows, the Visual Studio Code runs on Linux as well as Apple's Mac OS X desktop platform. Also, it's free and you can download a technical preview of it right here.
The full-fledged Visual Studio is still Windows-only, but with the new Code the company is opening up to other platforms. The idea is simple. A lot of people use Linux and Mac, so let's make a development environment that could support their preferred platform.
Visual Studio Code comes with a range of interesting features including a rich code assistance and navigation for multiple languages. The company is offering built-in support for several languages such as JavaScript, TypeScript, Node.js, and ASP.NET 5. The editor comes with a modern editor with several refreshed tools to make your chores such as syntax highlighting, customizable keyboard bindings, and snippets, among others, easier to use.
In addition, Microsoft is also making new previews of Visual Studio 2015, and Application Insights, a new app-monitoring feature developed to be used in conjunction with Visual Studio Online available for download today.
The new Visual Studio 2015 facilitates cross-platform app development through Apache Cordova, Xamarin, and C++. Other interesting features include Git integration, code completion, and improved debugging capability.
Photo credit: kurhan/Shutterstock