Skype for Web (Beta) now available to all US and UK users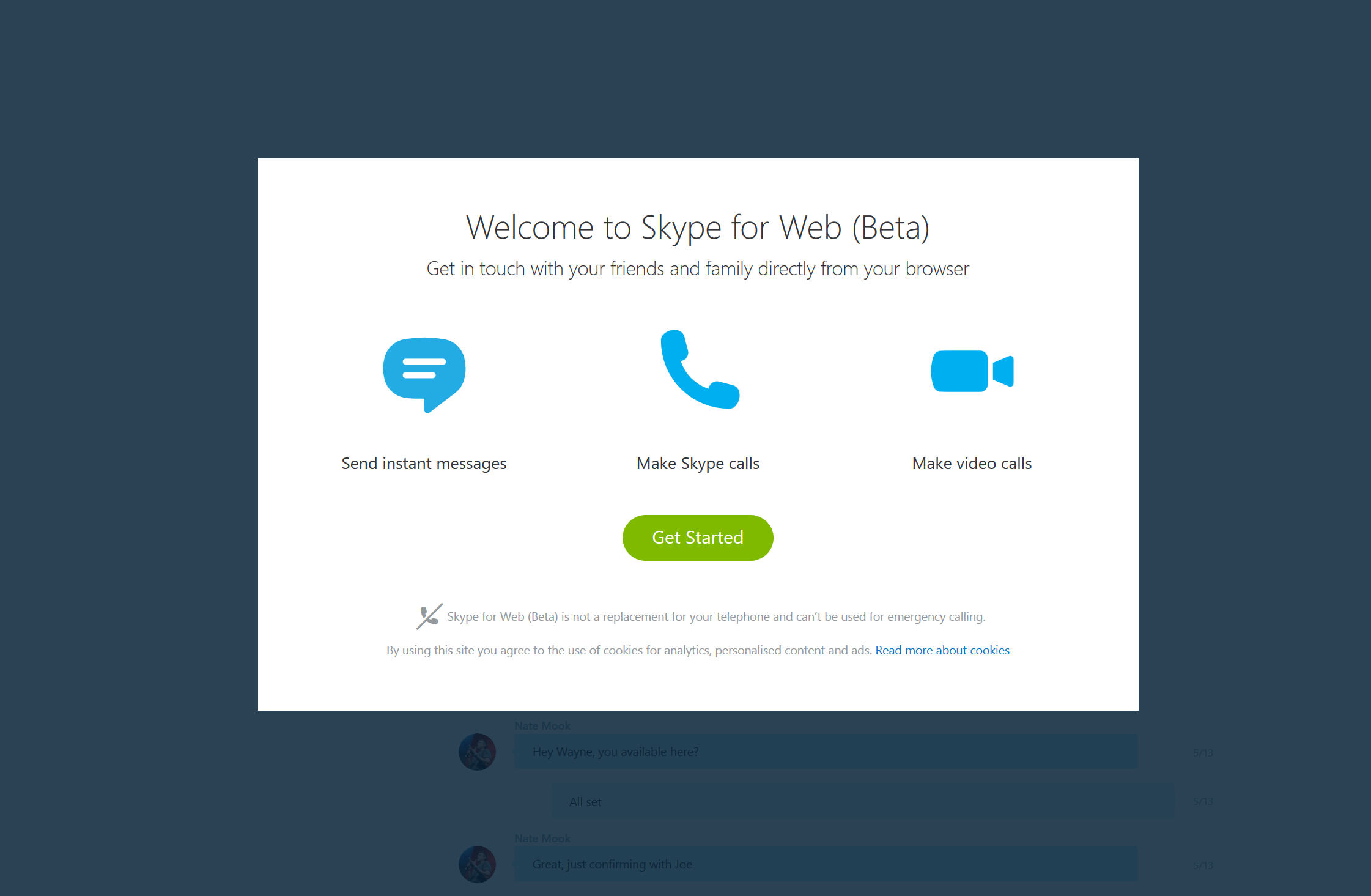 The web-based version of Skype first debuted last year, but as an invite-only service. Today however, Skype is opening it up to new and existing users in the US and UK.
To use the service just go to web.skype.com and sign in (or sign up) and you can send instant messages, and make Skype or video calls directly in your browser.
Skype for Web introduces a new timeline view to make it easier to search for people and groups on the chat service, and there are also new notifications too, which you'll have to enable when you sign in.
At the moment Chromebooks don't currently support the Skype for Web plug-in for calling, so Microsoft suggests just using the instant messaging feature to communicate with friends for now.
Announcing the launch, Jonathan Watson, Senior Product Marketing Manager -- User Reach & Engagement at Skype, said:
Skype for Web is an important step for Skype as we move towards implementing the technology to make Real-Time Communications (RTC) on the web a reality. But just as importantly, we're doing it because the hundreds of millions of people that visit Skype.com every month told us they want to call and IM when they visit our website. We know how critical it is for you to get to your conversations -- and Skype for Web helps you get connected anytime.
While the web beta is only available in the US and UK for now, it will be rolling out to the rest of the world in the coming weeks.