iOS 9 public beta coming in July with split-screen apps and improved battery life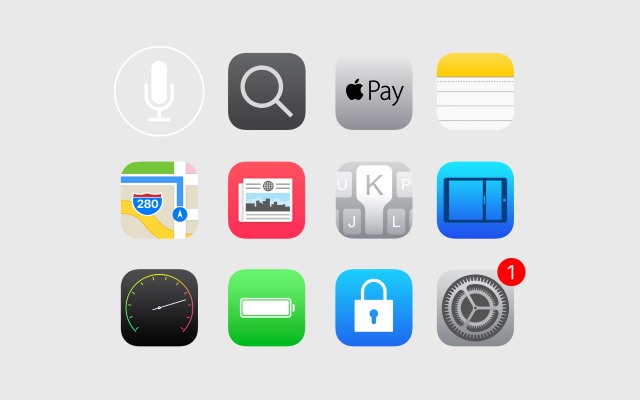 Expectations were high for iOS 9 news at WWDC, and Apple delivered. At the keynote speech at the developer conference we were introduced to the latest version of the operating system that will power iPhones and iPads the world over, with the promise that it has been "refined from the ground up".
What is there to look forward to? Lots. There are updates to Apple Pay, a new News app, updates to Notes, as well as an updated keyboard, split-screen app display, and even a picture-in-picture option. But the news that will get a lot of people excited is that there will be a public beta of iOS released.
Searching has been massively overhauled. There's a new search API, and deeplinking also allows for far better integration with apps as well. When you're using Spotlight, iOS 9 makes intelligent suggestions about apps you might want to use, contacts you may need to get in touch with, as well as highlighting nearby places of interest.
There's a new task switcher that can be accessed by double tapping the home button, and this introduces the idea of full-on multi-tasking -- for iPad users at least. Apps can be layered on top of one another, but there's also the option of splitting the screen 50:50 or 70:30 between two apps you want to be able to see at the same time, while media apps can take advantage of a new picture-in-picture option. Data can be dragged and dropped between apps, opening up the possibility of conducting more "proper work" from an iPad. SplitView is only available on iPad Air 2, while picture-in-picture is supported by iPad Air upwards and iPad mini 2 upwards.
Apple has taken on board complaints that iOS was getting a little fat. The operating system has now been put on a diet and a mere 1.8GB of space is all that's needed to perform an upgrade. Whatever your iOS device is used for, battery life is of the utmost importance. It's something that Apple has focused on in iOS 9, promising up to an extra three hours of life thanks to the introduction of a new low power mode.
Siri has received an interface upgrade and also gains a batch of new features to make it more powerful than ever. There's support for more natural language queries, and it is also contextually aware. This means that you can be in an app and make a request to be reminded about it at a later time, or when you hit home or the office -- Siri will know what you are talking about.
Intelligence is something that Apple is really playing up in iOS 9, looking to create an operating system that proactively adapts to what you do and the way you work. This means that there are location-aware features such as playing music when you get in the car or when you plug in headphones, and if you've set a reminder that involves getting directions, current traffic conditions will be taken into account so that you are reminded to set off in plenty of time.
Notes has been updated, and now includes support for checklists, doodling, and linking to other notes -- handy for working on larger projects. Maps has received quite a big update and now includes details of public transport stops, and highlights nearby places that accept Apple Pay. Interacting with iOS 9 is easier than in previous versions thanks to an improved keyboard that now provides easy access to frequently used options such as copy and paste.
The developer preview of iOS 9 is available today, while the public preview will launch in July. The full release should be expected in the fall, although no specific date has been nailed down.