Lenovo got the magic stick -- announces diminutive ideacentre Stick 300 Windows PC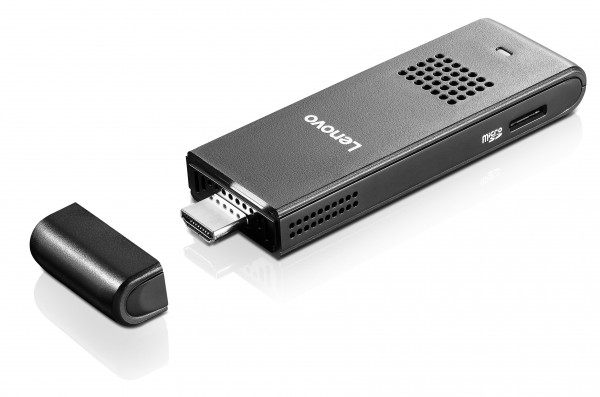 We are not far removed from a time when computers took up entire rooms in universities and government facilities. Home PCs used to be huge towers and monstrous CRT monitors. Times have certainly changed.
When 50 Cent and Lil' Kim rapped about magic sticks, I don't think they were talking about computer dongles. However, having a full-fledged computer in a tiny stick is certainly magic if you ask me. Today, that is exactly what Lenovo announces, with the Ideacentre Stick 300; a Windows PC that resembles a flash drive.
"For the wallet friendly starting price of US $129, this plug and play technology can transform almost any HDMI compatible TV or monitor into a fully functioning Windows-based PC. The ideacentre Stick 300 does not look like a traditional computer, but it performs like one once a 2.4GHz wireless keyboard and mouse are added", says Lenovo.
The manufacturer further explains, "worthy of being crowned the 'mini-me' of the traditional desktop PC, the pocket-sized ideacentre Stick 300 measures only 15 mm thin, boasts Intel Atom Processor Z3735F, 2G of memory and 32G of storage. It will initially ship with Windows 8.1 but will be available for a free upgrade to Windows 10 starting on July 29. Fully enabled with WiFi and Bluetooth 4.0, the ideacentre Stick 300 provides the connectivity you need to power up at any time".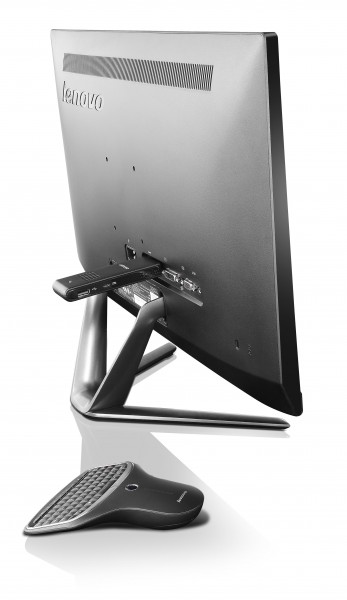 There are certainly many use cases for such a tiny and affordable PC. The most obvious is to turn any TV into a smart TV, making for a great HTPC.
I envision a family using this to surf the web together in the living room -- maybe researching vacation plans -- or watching a movie on Netflix.
Another great option, however, is upgrading a traditional PC -- if a user's monitor has HDMI, that is. This tiny ideacentre Stick 300 may be more powerful than their aging PC. With a free upgrade to Windows 10, it could be a great way to stay modern and secure at a low cost.
Quite frankly, I can see the enterprise utilizing this form factor for low-cost workstations. As long as the computing power needs are not too much, it could be a great way to save space and money.
It would also make moving an employee's location in the office a breeze. No more having IT wheeling around computers -- just unplug and walk it to a different desk and monitor.
While the stick PC concept is not new, Lenovo's quality reputation and impressive $129 starting price make this something worth looking at.

Specs
Processor: Intel Baytrail Z3735F Processor
Operating System: Windows 8.1 with Bing or Windows 10
Memory: Up to 2 GB
Storage: Up to 32 GB
WiFi & Bluetooth: WiFi 802.11 b/g/n, Bluetooth 4.0
Ports: 1 x HDMI, 1 x Micro USB 2.0, SD card reader