Apple Watch leads the smartwatch market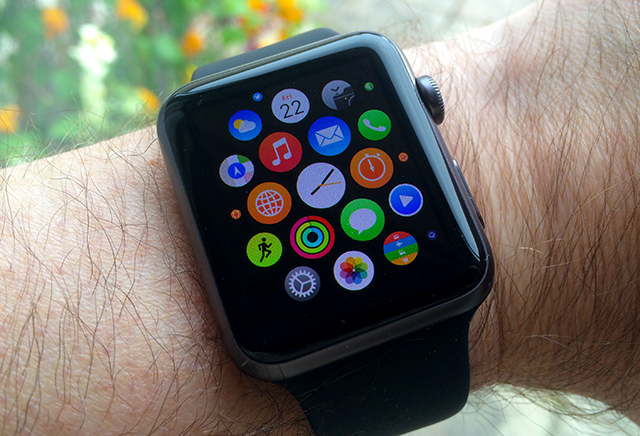 Apple will release its Q3 FY2015 earnings report later today, revealing just how well its products have performed in the second quarter of the year. The star of the show will likely continue to be the iPhone line, while iPads are expected to disappoint once again. But what about its most-recent endeavor, Apple Watch?
Apple has been relatively quiet so far. There are no official figures of any kind yet, and there is no guarantee that the company will reveal any concrete information surrounding its smartwatch today. There is, however, an estimate from analyst company Canalys, which places Apple at the top of the wearable vendors list.
Canalys estimates that Apple has shipped 4.2 million Watches to date, overtaking all of its rivals, including Fitbit, Xiaomi and other vendors. If the figure is accurate, and the rankings are also accurate, this would mean that Apple Watch is far from the sales disaster some folks believe it is.
"The Apple Watch is the most sophisticated smart watch to date, and it has proved popular with Apple fans worldwide", says Chris Jones, VP and Principal Analyst at Canalys. "But Apple and other vendors still face important challenges to make the smart watch a breakout hit".
Smartwatches have been compared to smartphones, and, by that measure, the former category has yet to really take off. Smartphone shipments have exceeded the one billion mark a year, while smartwatch sales are likely well below 10 percent of that figure.
Consumers see the benefits in owning a smartphone, while the same cannot (yet) be said about smartwatches. Smartwatches are still a first-generation type of product, and, in the case of Apple Watch and other such offerings, their capabilities can only be unlocked by also toting a compatible smartphone, which is a disadvantage to consider.
The cost of owning Apple Watch, for instance, is raised by also having to own a compatible iPhone. To most consumers, that is something that is out of the question. While other smartwatches are generally less expensive, the overall cost is still quite high. It is, dare I say, too high to warrant having the extra, few, benefits, given by adding a smartwatch into the mix, over just using a plain old smartphone, if it can be called that.
So it is no surprise that smartwatch vendors "face important challenges", as Jones says, to make this category truly successful. But, there are other problems too.
"Improvements in performance, battery life and sensor integration are needed to make future models more attractive, but it is the quality of third-party apps that will determine whether the Apple Watch will be a long-term success", adds Jones.
This is an area where, luckily for Apple, improvements can be seen relatively quickly. Developers have shown support for Apple Watch, with plenty releasing compatible apps shortly after its release. And since apps are the killer feature, this smartwatch is well positioned to conquer the hearts of consumers.
Photo Credit: Wayne Williams