The essential back to school 2015 shopping guide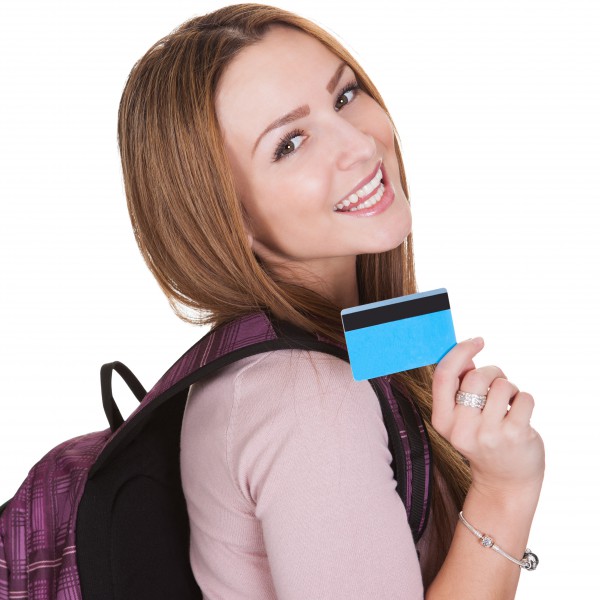 The saddest thing about the summer is that it must end. If you are a student -- high school or college -- you are probably sad about your vacation ending. Yeah, it stinks, but you know what makes it stink less? Buying new technology -- hopefully with your parents' money!
While laptops and calculators used to be the only tech a student would need to focus on, 2015 has so much more. There are tablets, e-readers, music players, alarm clocks, and so on. It can feel overwhelming, but don't worry -- I've got you covered. Here is the tech you need for the upcoming semester.
Laptops
Surface 3 LTE or Surface Pro 3 with TypeCover
HP Spectre x360
System 76 Lemur
Acer Aspire One Cloudbook
The most important purchase you will make for school is a laptop. This will be the device you use to write papers and do research. Of course, you will use it for having fun too, such as watching PewDiePie on YouTube.
Technically a tablet, the Surface 3 LTE becomes a laptop with the addition of the optional Type Cover. While Wi-Fi is fairly ubiquitous on a college campus, there could be locations where connectivity is an issue. Having LTE as a backup could save your butt when working on a last minute assignment.
The Surface Pro 3 is more powerful, but also larger and more expensive, making it tougher for those on a budget. Plus, LTE is not an option, sadly, so you would need to opt for a clunky USB dongle.
If you want a Windows laptop and plan to do a lot of typing on your lap, a Surface is a poor choice. Balancing the Surface on your knees is possible, however it works much better on a table or desk. Lap-typists will be much happier with a traditional clam shell design, and the convertible HP Spectre x360 is one of the best in that regard. It is well designed, durable and powerful, making it a solid purchase. Battery life is great too. Not only is it one of the best laptops, it is the best Windows laptop at the moment. This is my pick for overall best back-to-school laptop.
System 76's Lemur is a solid and affordable Ubuntu Linux laptop. Linux-based operating systems can be a great choice for education as there is a ton of free software, such as LibreOffice and Gimp. Starting at $599, it is a great way to get into the world of Linux -- especially if you will be studying that in college. The downside is that you cannot run Microsoft Office, so you will be limited to the lesser LibreOffice, which is good for basic use.
Acer's recently announced Aspire One Cloudbook is more of an honorable mention. It looks great on paper, and it comes in at under $200. Unfortunately, there are no reviews yet, and there are too many unanswered questions. With that said, if you are really tight on cash, this should definitely be on your radar.
Smartphones
Galaxy S6
iPhone 6 Plus
Nexus 6
Whether you are an Android or iOS fan, there are plenty of good options, but the above three are the best of the best. The Galaxy S6 is my pick for best Android device as it has a great camera, fingerprint reader and amazing build quality.
The Nexus 6 is a great option too, although the camera is not as good as on the S6 and it is lacking biometric security. Typing a pin in 2015 is ridiculous.
The iPhone 6 Plus features a wonderful camera, a fingerprint reader and the best mobile apps by way of iOS. For the best possible selection of apps, and access to the surprisingly great Apple Music, it is a very smart choice.
Software
For the most part, you can probably get by with freeware, but there is one software package you would be crazy not to invest in -- Microsoft's Office 365. For a paltry annual $99.99, you can get education essentials like Word, Excel and PowerPoint, plus 1TB of OneDrive storage per user. You also get access to Outlook and Publisher for Windows in case you need it.
Microsoft explains that you can install it on "5 PCs or Macs, 5 tablets (including iPad and Android tablet) and 5 phones". This makes it a particularly great choice for families with multiple students.
Tablets
iPad Air 2
iPad Mini 3
Nexus 9
Just like the smartphones, your operating system of choice is a personal preference. While the Nexus 9 is a wonderful Android device, Apple's iPad is still the best tablet experience available. While I prefer the larger size of the Air 2, the mini 3 is a good choice too. You should head to the Apple Store or Best Buy and play with both to see which size is more comfortable for you.
E-readers
Kindle Voyage or Paperwhite
I know what you're thinking -- why buy an e-reader if you own a tablet? While the iPad can serve as a great way to read books, the e-ink screens found on the Kindle Voyage and Paperwhite are much easier on the eyes. The Voyage 3G is the "Rolls Royce" of e-readers, but the new Paperwhite is great too. If you are not a heavy reader, opt for the latter and save some money. Bookworms, however, should invest in the Voyage 3G and not look back.
Music Player
iPod touch 6th Generation
There is really only one music player worth buying -- the iPod touch. You may be wondering why you need an iPod when you already have a smartphone. This is a great question. The biggest reason is that playing music can quickly drain your phone's battery. The iPod touch will allow you to listen to music without affecting your phone.
Another reason is that it is a great companion to Android smartphone users. The iPod touch allows you to have the iPhone experience without needing to renew a contract. Google's operating system has great apps, but the ones on iOS are often of higher quality. Some schools may even offer apps that are iOS only, so it opens up additional doors. Let's not forget the awesome Apple Music which is not yet on Android.
The smaller size of the iPod touch makes it ideal for putting in a shirt pocket for when you are walking between classes. Let's not forget that the svelte nature makes it a great option for exercise too. You should try to stay in shape while at college, and the iPod touch is great for providing music while you're out jogging or going to the gym.
Portable Speaker
Bluetooth speakers are a dime a dozen nowadays, but the UE Roll stands out. Not only is it very small and attractive, but more importantly, it sounds amazing. Music sounds very crisp and highs are well represented. It even comes with a inflatable "floatie" so you can take it in the pool during Spring Break!
It can easily be attached to your backpack, making it simple to play your favorite tunes while walking around.
Backpack
eBags TLS Professional Slim Laptop Backpack
Now that you have your gear, you will need a bag in which to carry it all, right? Well, the eBags TLS Professional Slim Laptop Backpack is a great choice. While designed for professionals, students will love it too. The bag is comfortable and holds a ton of stuff -- laptop, tablet, e-reader, iPod touch -- without being too bulky. There is even a hidden bottle holder on the side for your water. It is a very well designed bag that you will love.
Dorm Room Essentials
Amazon Echo
Amazon Fire TV Stick
Electrohome Retro Alarm Clock Radio
OK, so you have your gear for when you are in class or traveling between classes, but what about your dorm room? Any small and inexpensive 1080p TV will do, but you will want to watch your favorite streaming services like Netflix, Amazon Prime and Hulu right? Of course you will. The Amazon Fire TV stick is inexpensive and small, making it a smart choice for a dorm. It is one powerful little dongle.
You may be surprised to see the Amazon Echo on the list, but it would be a very smart purchase for a student's dorm room. You can ask Alexa to look things up for you while doing homework, plus she can even do math. In other words, she is a verbal calculator. She will even tell you the weather so you know to bring an umbrella to class.

The last thing is something I cannot recommend enough -- an alarm clock. I know, your smartphone can serve as an alarm clock. With that said, it can be easy to forget to charge your devices at night -- especially after some late night partying. A dedicated alarm clock is the way to go, even as a backup to your phone.
Electrohome's Retro Clock Radio looks old-school, but features LED bulbs, motion sensors and dual alarms -- important if your class schedule changes throughout the week. It even sets itself using radio waves and changes automatically during daylight savings. It will keep you from oversleeping and missing an important test!
Giveaway
Here's the deal BetaNews.com readers. I would like to give away one of the items featured in this shopping guide -- The Ultimate Ears UE Roll. It is one of the best-sounding portable speakers I've ever heard. It can easily be attached to a backpack for playing music from the iPod touch or any other Bluetooth device.
How can you enter? Simple. Just follow the steps below.
Follow @BetaNews on Twitter
Tweet a link to this shopping guide with the hashtag #BetaNewsBackToSchool
Share a link to your Tweet from step 2 in the comments below.
I will then pick someone at random to win. The giveaway is only available to those in the continental USA.
UPDATE: The giveaway is over.
Photo Credit: Andrey_Popov/Shutterstock