Lenovo refreshes ThinkPad E Series laptops -- Windows 10, new AMD and Intel chips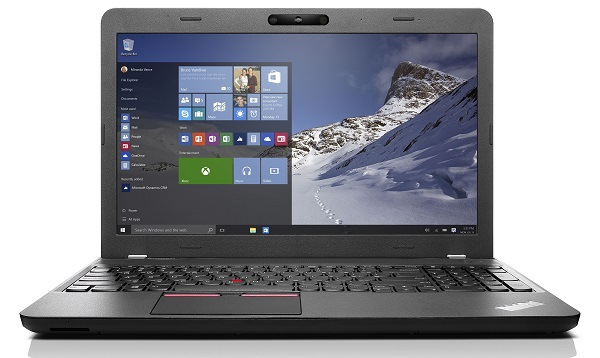 When it comes to laptops, there is probably no name more prestigious than ThinkPad. That branding is a symbol of quality and durability. Just as Nokia phones have a reputation of being indestructible, so too are many Lenovo ThinkPad machines.
Today, Lenovo announces a refresh to the popular E Series of ThinkPad laptops. Not only are the machines attractive and competitively priced, but they offer incredible specs, like Intel Skylake, AMD FX and AMD A-Series APUs.
"The trustworthy and reliable ThinkPad E Series, available with 14-inch and 15.6-inch anti-glare displays, offers strong performance, mobility and features for small business users seeking leading edge technology that addresses their needs and offers incredible value", says Lenovo.
The famed manufacturer further says, "loaded with the latest technology and stylish designs, the ThinkPad E Series is designed for small and medium businesses who are looking for PC solutions to reduce IT headaches and increase efficiency and collaboration between employees in the office and on the road. They need to keep business data safe and ensure critical data protection as they look towards expanding their business information and services to the cloud".
If you prefer AMD processors, the company is offering many options, such as the AMD A10-8700P and AMD A8-8600P APUs. If you want more power, you can opt for the AMD FX-8800P. The AMD model numbers are E465 (14 inch screen) and E565 (15.6 inch screen). Pricing starts at $449.
Intel fans are in for a real treat, as most configurations offer 6th generation Skylake processors -- Intel Core i7 6500U, i5 6200U and i3 6100U. Only one configuration, the E560, has the lowly Celeron 3855U as an option. The Intel model numbers are E460 (14 inch screen) and E560 (15.6 inch screen). Pricing starts at $549.
While Windows 10 is a wonderful operating system -- arguably the best Windows ever -- don't forget, these are business-focused notebooks. With that said, many companies are still using Windows 7. Don't worry, both operating systems are available.
All of the machines can be configured with fingerprint readers for added security. The E560, however, can be had with an Intel RealSense Technology 3D camera -- this is perfect for Windows Hello face detection security. Beyond security, Intel's camera technology has cool 3D applications too.
Will you buy a refreshed E Series ThinkPad for your business when they launch in November? Check out the full specs below and tell me in the comments.