Hulu gets a commercial-free option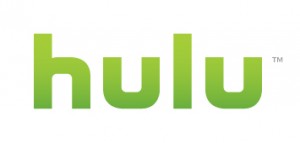 Hulu has previously come in two varieties, both free and "premium". The premium contains limited ads, but also provides access to all content available from the service. The trade-off is, of course, paying per month for this. The $7.99 fee isn't bad, but most services remove ads in exchange for premium service.
So how do you rid yourself of those ads? Well, previously you didn't, but that changes today as Hulu rolls out an ad-free plan. That's the good news, the bad is that you'll be paying a bit more per month. To be precise, you'll be upping your monthly expenditure from $7.99 to $11.99.
"At Hulu, we pride ourselves on listening to our customers and giving them the best possible experience", says Mike Hopkins, CEO, Hulu. "Many of our customers have asked us for a commercial free option, and so today we are excited to introduce just that. Providing more choice for consumers is fundamental to the Hulu experience, in addition to an array of choices in content and devices, our customers can now choose to watch with or without commercials".
Hulu has been expanding content and most recently added films from Epix that were lost by Netflix. These flicks will become available on October 1st. There's also the original content -- "In addition, Hulu has made a strong investment in its original programming and has greenlit an exciting slate of originals, including the event series 11/22/63 from Stephen King and J.J. Abrams starring James Franco; comedy series Difficult People produced by Amy Poehler with stars Julie Klausner and Billy Eichner", Hulu states.
Users on the current $7.99 plan will keep it, your price isn't changing. You can upgrade to the $11.99 plan and go commercial-free, but you don't have to. You can keep the limited commercial plan if you would like to.