Your next PC will look like Microsoft Surface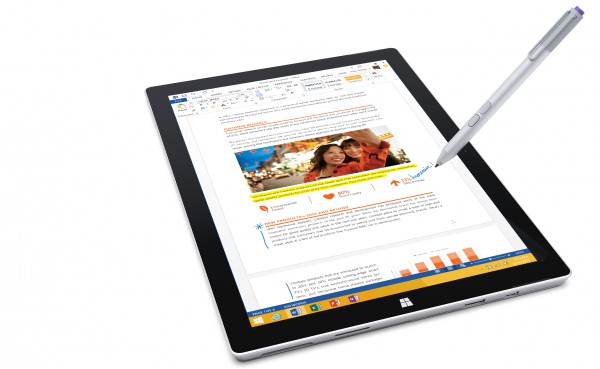 The days of the traditional "clamshell" laptop are numbered. With every major hardware vendor (even Apple) now embracing the detachable keyboard format of Microsoft's Surface device, the writing is on the wall -- or more accurately, on the digitized, pen-enabled screen.
With all of this newfound Surface love it's hard to believe that, just a few months ago, Microsoft's attempt to set a qualitative (and aesthetic) example for its hardware OEMs to follow was mocked and openly dismissed by its suddenly hostile partners. The Dells and HPs of the world were too busy experimenting with awkward tablet-like PC device designs that bent, folded or clicked into equally awkward base units, and they certainly didn't appreciate Microsoft jumping into the market with its own, competing devices.
Fast forward to today and Microsoft's Surface Pro 3 (it took them three tries to finally get it "right") has now set the design bar for 2-in-1 laptop replacement devices, so much so that even "frenemy" Apple felt compelled to copy elements of the Surface design for its new iPad Pro. And they're not alone. Both Dell and Lenovo (HP can't be far behind) have announced Surface look- and work-alike devices, with the latter's design hewing so closely to Microsoft's that you would be hard pressed to tell them apart (at least from a distance).
Simply put, the core design language of mobile PC computing has changed. Gone are the days of 16:9 widescreen displays (good riddance), clunky base units (with hinges/connectors that never worked quite right), and an obsession with thinness (at a cost of weakened construction and missing ports).
Chances are good that the next "PC" customers buy will look a lot like a Microsoft Surface.
And don't forget the pen. As Surface has demonstrated, customers like the ability to write directly on their tablets. Whether jotting ideas in OneNote (which Microsoft smartly gives away free to virtually anybody with a pulse), or annotating a document/chart/image, users appreciate how an active stylus delivers precision control while also allowing them to go "old school" with their input when the mood strikes.
Add to this Microsoft's impressive handwriting recognition technology (they knew the investment would pay off someday), and you have a compelling technology story that transforms tablets from primarily entertainment consumption devices to true productivity enhancers. That's why those leading hardware OEMs won't be caught dead without a pen-enabled device (both the Lenovo Miix 700 and Dell XPS 12 have one), and why Apple is now wishing it hadn't sent the Newton team packing all those years ago (iOS does not natively support handwriting recognition, even with an expensive stylus…err…"pencil").
Bottom Line: The core design language for future mobile PCs can be summed up in one word: Surface. With Dell, Lenovo and even Apple now taking their cues from Microsoft, the folks from Microsoft are finally seeing the fruits of their hardware labors. And in this new, post-clamshell reality, even pen-based input technology is seeing its day in the sun.