Dell unveils Surface Pro 4-like XPS 12, new premium ultrabooks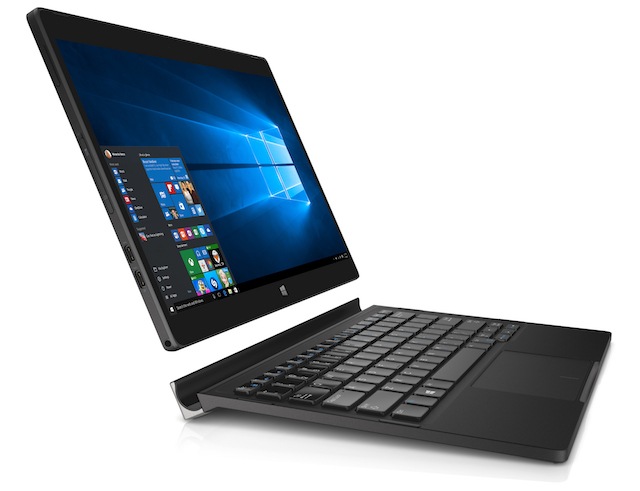 Hybrid devices have started to gain traction in 2015, with IDC estimating that shipments will grow by 86.5 percent year-over-year to reach 14.7 million units. That is in no small part due to increased competition in this space, and it will only heat up thanks to Microsoft's new Surface Pro 4, which goes on sale in late-October. Vendors in the high-end segment will have to step up their game.
With the new XPS 12, Dell has come up with a hybrid device which may successfully compete with devices like Surface Pro 4. With a price-tag that starts at $999, however, it better be good.
Dell is betting on the value proposition of XPS 12 to attract consumers' attention. Unlike, say, a Surface Pro 4, Dell's offering comes with a proper, backlit keyboard in the box. It can only be used at a single angle, however, but the fact that it is included in the package keeps the overall cost lower.
XPS 12 is equipped with 12-inch FullHD display, but there is also an optional 4K panel for those who are more demanding. Inside, there is only one processor configuration offered, a measly Intel Core m5, apparently slightly more powerful than what Microsoft uses in the entry-level Surface Pro 4. XPS 12 also features an 8 MP camera on the back and a 5 MP shooter on the front.
XPS 12 also gets 8 GB of RAM -- twice as much as the equivalent Surface Pro 4 -- and 128 GB of internal storage. There is a $1,299 configuration, which gives you that 4K display and bumps up the internal storage to 256 GB. For that kind of money, Surface Pro 4 offers an Intel Core i5 processor, 4 GB of RAM, 256 GB of internal storage, a lower-resolution display, and, obviously, no keyboard. XPS 12 is, arguably, better value.
XPS 12 will be available in US starting November 5, so not long after Microsoft releases Surface Pro 4. Given the option to choose between the two, which one would you get?
XPS 12 is not the only new product that Dell has announced, as we also have new XPS 15 and XPS 13 ultrabooks. XPS 15 is the bigger of the two, and can be considered one of the only proper alternatives to a 15-inch Apple MacBook Pro.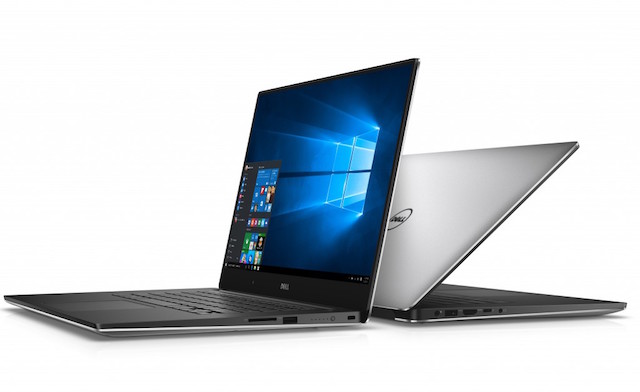 It comes with a 15-inch, edge-to-edge, 4K display, Intel Skylake processors, up to 16 GB of RAM, Nvidia GeForce GTX 960M GPU, up to 1 TB of internal storage, Thunderbolt 3 and USB-C connectivity option (as well as the standard USB ports), and a price tag starting at the $999 mark. It goes on sale today, October 8.
XPS 13 is its smaller brother, but not an entirely new model. It was showcased at CES 2015, and now Dell has updated it with the latest Intel Core processors, up to 16 GB of RAM and Thunderbolt 3, to name a few of the big changes. It starts at $799, and it also goes on sale October 8.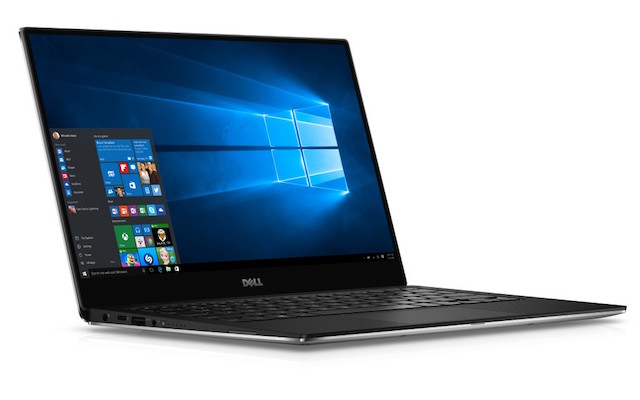 Obviously, every device here ships with Windows 10.
What's your take on Dell's new ultrabooks?