Microsoft shoots itself in the foot using AppComparison to lure Android users to Windows 10 Mobile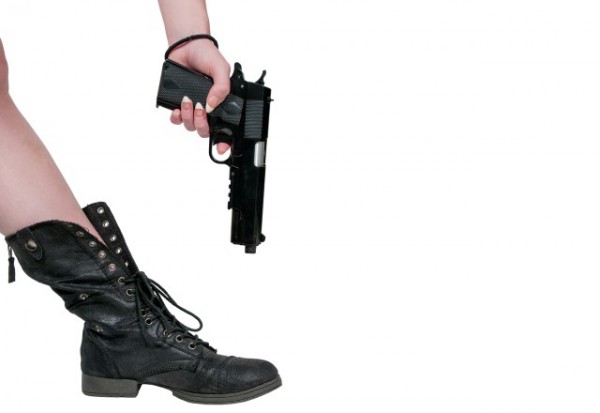 After the slightly disappointing launch of Windows 10 -- at least in terms of reception, if not in terms of numbers (well, it was free) -- Microsoft is now switching its focus to Windows 10 Mobile. The aim now is to try to capture Android and iPhone users, convincing them that a Windows-based smartphone is a smart move.
But there's the problem of apps. It's something that crops up time and time again. Microsoft simply doesn't have the support of mobile developers in the same way that other platforms do. Not that Microsoft would admit this of course. To try to convince people that the 'app gap' no longer exists, the company has released AppComparison for Android to show off how many of the apps you use are available for Windows 10 Mobile. The problem is, there are still lots that simply don't exist.
If you feel inclined, you can download AppComparison from Google Play. It's free, so you've nothing to lose apart from a couple of megabytes of space, and you could get a bit of a giggle. In fact, it could save you money. Prepare to be convinced that Windows 10 Mobile is not something you should bother investing in.
The idea behind AppComparison is solid. Install it, let it run a quick scan of your Android Phone, and you'll be told about which of the apps you have installed are available for Windows 10 Mobile. Clue: probably not many. In those instances where an app is not available -- and there are lots of such instances -- an alternative will be suggested.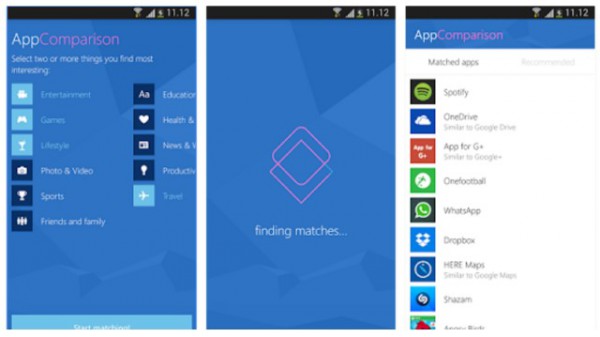 I decided to install the app on my Huawei P8 to see what it came up with. Amusement followed.
As my phone is Android-based, I have the Gmail and Google Calendar apps installed. Microsoft suggests that I switch to Outlook. Why on earth would I want to do this? I chose Gmail for a reason. I also use Google Drive, and once again Microsoft tries to steer me to its own product -- OneDrive. Again, a conscious decision to use Google Drive was made. Rather than just admitting that there isn't a Google Drive app for Windows 10 Mobile, Microsoft attempts to hawk its own wares... and no mention of alternatives.
Big name apps such as YouTube and Facebook are listed as being available, as are Kindle and SoundHound. But another Google app, Google+, is not available -- at least not an official client. Microsoft's suggestion? The delightfully unprofessional-sounding "App for G+". Similarly for Hangouts, "Gchat+" is recommended.
Google Play Music user? Microsoft thinks CloudMuzik (huh?) is a suitable alternative. Chrome? Nope. No such luck -- UC Browser is the recommendation. Like to hit Starbucks from time to time? There's no app available to make your payments or collect rewards, but TimmyMe (which looks truly, truly awful) is suggested. It doesn't even come close.
Rather than highlighting what a great array of apps Windows 10 Mobile has, AppComparison instead pushes third-rate alternatives that end up achieving very much the opposite of what Microsoft set out to do. While there are a number of big-name apps out there, there are still a lot of important ones missing, and the alternatives are very third-rate.
There's another aspect of AppComparison which lets you indicate the types of things you're interested in, and a series of app suggestions will be provided. Here, Microsoft perfectly illustrates that it's just out of touch. The category list you're presented with comprises Entertainment, Education, Games, Health and Fitness, Lifestyle, News and Weather, Photos and Video, Productivity, Sports, Travel, and Friends and Family. Where's the 'social' category? Books? Communication? Finance? Business? Music? Shopping?
Microsoft just doesn't have a clue how to 'do' mobile. Windows Phone has exemplified this for some time, and it's something that looks set to continue with Windows 10 Mobile. AppComparison sees Microsoft shooting itself in the foot in quite spectacular fashion.
Photo credit: Rob Byron / Shutterstock