Windows 10 Mobile Insider Preview Build 10586 hits the Fast ring -- it's RTM and 'really great'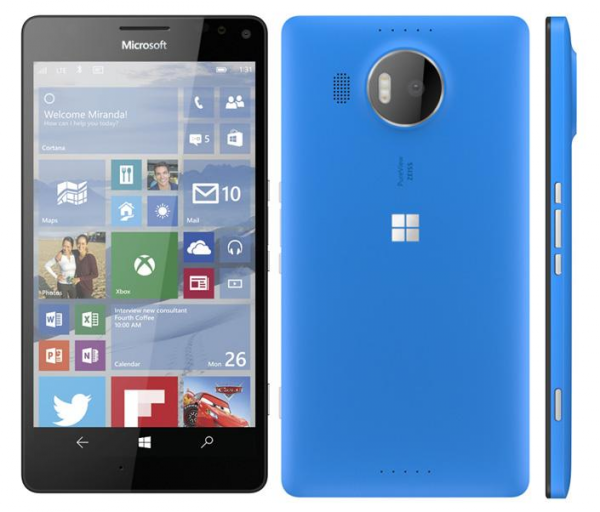 Desktop users have been rather spoiled when it comes to preview builds of Windows 10, but the same cannot be said for mobile users. After a quiet few weeks, Microsoft today releases Windows 10 Mobile Insider Preview Build 10586 to the Fast ring.
The official launch date for Windows 10 Mobile draws ever closer, this will be the final preview build Insider get to see. How do we know? This is the RTM build that comes pre-installed on new Lumia devices and Build 10586 sees Microsoft putting the final finishing touches in place. There are no new features this time around, but bugs have been squashed -- there are just a few things to watch out for.
Problems with app download from the Store have been addressed, as has an issue with a garbled display for the Start experience. SD card oddities have been fixed so you can now move apps from built in memory without them crashing. App switching has been improved, and non-functioning camera buttons should now be working. Server-side changes as well as an app update means that the Messaging + Skype app is now much improved. But although this is the RTM build, there are still a few issues.
Writing on the Windows blog, Gabe Aul warns:
After we released Build 10581 to Windows Insiders in the Fast ring, we discovered a bug in the build that will cause the filesystem to become partially corrupted after doing a factory reset. For those of you who did a factory reset of your phone, you most likely did not notice this issue on Build 10581. Due to this bug however, upgrading to Build 10586 will cause your phone to go into a reboot loop after the upgrade completes – rebooting at the Windows or operator logo. To recover your phone, you can use the hardware key combination to reset your phone which will then put it at the OOBE experience on Build 10586. We highly recommend that you make sure you do a backup your phone *before* upgrading to Build 10586 due to this bug. Additionally, you can also recover your phone by using the Windows Device Recovery Tool to go back to Windows Phone 8.1 and then upgrade to Build 10586.
In addition to this, it is not possible to deploy Silverlight apps through Visual Studio to your phone, but this is something that will be fixed by the Visual Studio 2015 Update 1 which is due for release on 30 November. Finally, the Insider Hub cannot be launch on phones upgraded to build 10586, but it will return in a future build. Gabe suggests using the Insider Hub on your PC in the meantime.
Check for updates and you should see the build rolling out any time now. Microsoft seems pleased with this update, with Gabe saying: "This build for mobile has a lots of good bug fixes and general improvements for you to check out. Overall this is a really great build, and we're excited to get it out there for all of you to try."