Microsoft partners with The Linux Foundation for 'Linux on Azure' certification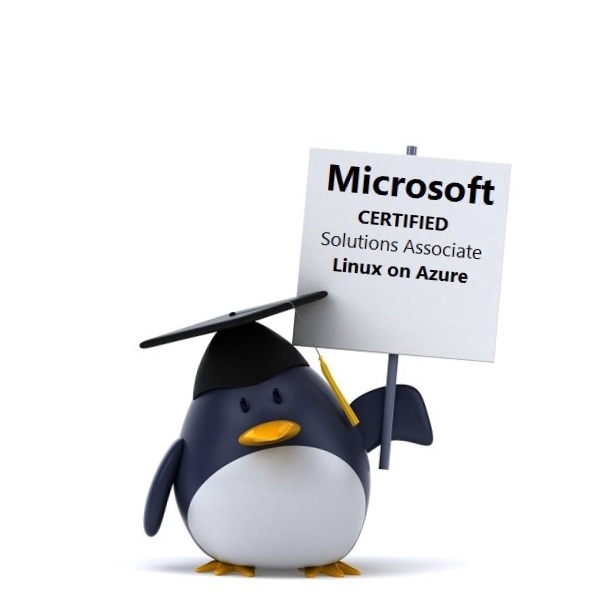 Linux is not only the future, but the present too. Even if you do not directly use an operating system based on the kernel, there is a good chance that it impacts you every day. Much of your precious internet traffic is routed through servers that run Linux. Many set-top boxes and devices are powered by the kernel and you may not even know it. Of course, Android is one such Linux-based operating system that millions upon millions of people use daily.
With that said, careers in Linux could be ready to explode. Believe it or not, 97 percent of surveyed hiring managers are looking to add Linux professionals, according to the 2015 Linux Jobs Report. Seriously, if you or someone you know has an interest in computers, yet don't know which direction to take in school or career, it is something to explore. While it may not be a good fit for everyone, it is worth your attention -- even Microsoft is hiring Linux professionals nowadays. In fact, today, that company announces a partnership with the The Linux Foundation for a special, Microsoft-issued, Linux on Azure certification.
"The Linux on Azure certification will be awarded to individuals who pass both the Microsoft Exam 70-533 (Implementing Microsoft Azure Infrastructure Solutions) and the Linux Foundation Certified System Administrator (LFCS) exam. The certification will be issued by Microsoft and will be available starting today, December 9, 2015. The two exams combine Linux administration and Microsoft Azure implementation skills and will demonstrate the candidate's ability to design, implement and maintain complex cloud-enabled Linux solutions that take advantage of Microsoft Azure's extensive features and capabilities", says Microsoft.
Jim Zemlin, executive director at The Linux Foundation explains "today's IT environments demand more from professionals than ever before, and the ones equipped to manage this new landscape look to professional certifications to rise above the rest. A Microsoft-issued certification that includes the Linux Foundation Certified SysAdmin exam will most definitely allow professionals to stand apart from their peers and allow them the opportunity to work on the most interesting technologies of our time".
READ MORE: The Linux Foundation will participate in 'Hour of Code'
This is quite the striking partnership, as it highlights Microsoft's very strong desire for trained Linux professionals to be certified with Azure. Actually, Microsoft has been linked with Linux in this regard quite a bit lately, as the company just added Debian support to Azure, only a short while after adding RHEL support too.
Ready to sign up? Head over to Microsoft's site here for more details. Keep in mind, however, the exams are not free. The Linux Foundation Certified System Administrator (LFCS) exam is $300 (for the next week, however, The Linux Foundation Certified System Administrator exam will be offered at a heavily discounted $179), while the Implementing Microsoft Azure Infrastructure Solutions exam is $150. This $450 combined cost does not include any optional courses you may want to take to prepare for the exams. With that said, your education is a great investment, and this certification could pay dividends in your life.
Image Credit: Julien Tromeur / Shutterstock