W10Privacy is a smarter Windows 10 telemetry blocker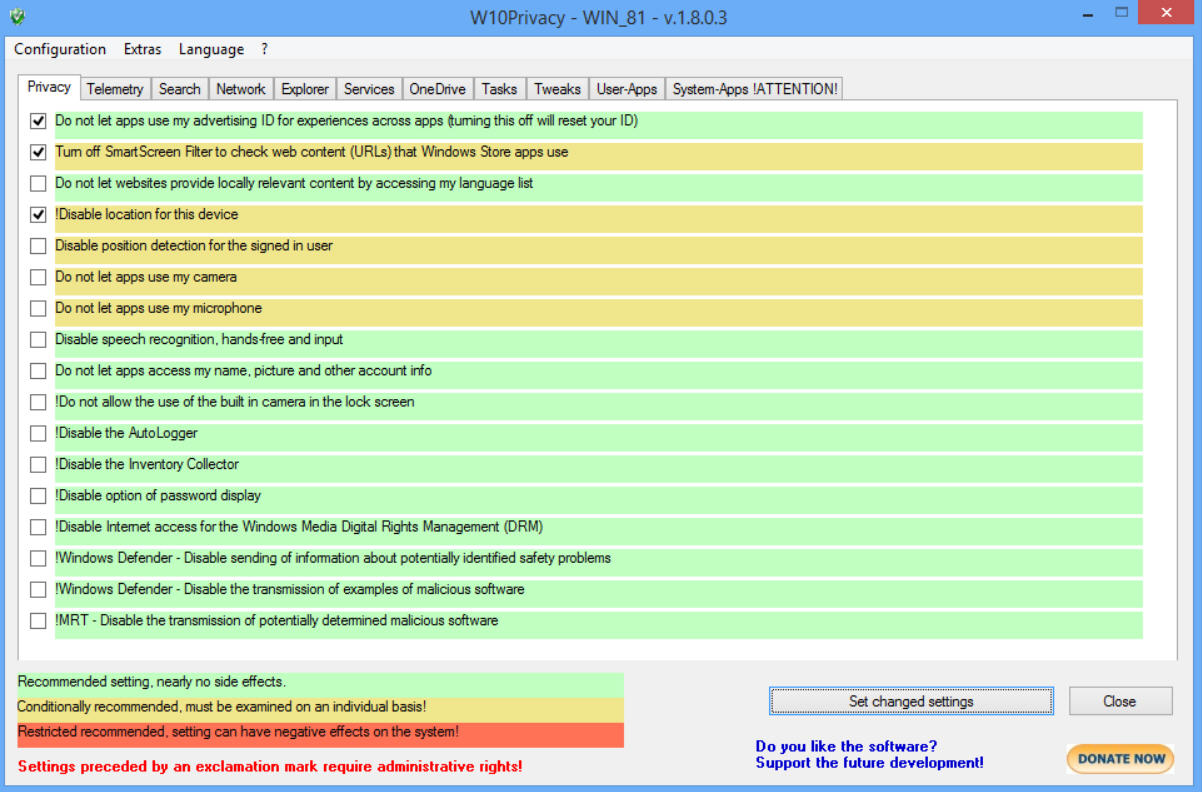 If you've tried more than your share of Windows 10 telemetry blockers recently, then we know just how you feel, but wait -- W10Privacy is more interesting than most. No, really.
There's a lengthy list of tweaks you can apply, for instance -- approaching 100 -- all neatly organized across several tabs: Privacy, Telemetry, Network, Services and more.
While the competition often leaves you uncertain what a particular option will do, W10Privacy has some very clear descriptions : "Do not let apps use my camera", "Do not let apps access my name, picture and other account into", and so on.
If that's not enough, hovering the mouse over that action displays a tooltip with more information.
W10Privacy gives you quite fine control over some areas. There's not just a vague "block telemetry" option: instead you can choose to "block IP addresses of known Microsoft telemetry servers" through either a firewall rule or your HOSTS file, in both full-strength and lightweight versions.
Each action is color-coded, too, as either green (safe to set), amber (check carefully) or red (don't do this unless you're really sure), reducing the chance that you'll cause some major problems.
There are some useful bonus features, too, including the ability to uninstall most of the standard Windows apps.
The program does have various issues. There's no way to disable/ enable a group of settings at once; there's no "Cancel" option if you hit "Set changed settings" by mistake; the interface and general implementation need a lot of work.
Still, there's nothing here that can't be fixed, and W10Privacy's explanations of what each tweak does are well worth having. It's also small, portable and entirely free, so if you're interested, just grab a copy and give it a try.