Samsung unveils Galaxy S7, Galaxy S7 edge -- here is everything you need to know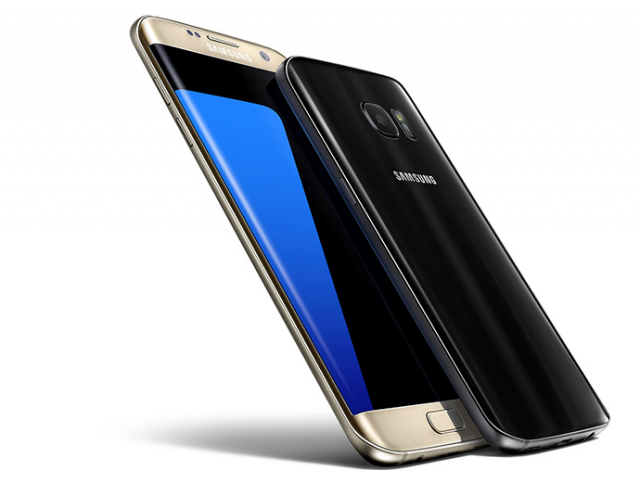 MWC 2016 does not officially start until tomorrow, but Samsung has already taken the wraps off its latest flagship smartphones. Galaxy S7 and Galaxy S7 edge make their debut today, arriving with new features, more powerful hardware, more refined software and a nicer design.
Compared to their predecessors, Galaxy S7 and Galaxy S7 edge are not separated just by the curve of their screen. This year, Samsung has went with two different sizes, giving Galaxy S7 a 5.1-inch panel and Galaxy S7 edge a much larger 5.5-inch display.
It is an interesting choice, but one that makes lots of sense. A curved display is not a pretty convincing feature on its own, to justify a higher price tag as it was the case with last year's Galaxy S6 and Galaxy S6 edge, but having it on a bigger screen makes for a more interesting device that clearly stands apart from Galaxy S7.
Galaxy S7 and Galaxy S7 edge share the same resolution -- 1,440 by 2,560 -- so they have slightly different pixel densities as a result. The former touts 577 pixels per inch, while for the latter the ppi comes in at 534. A small different, but a difference nonetheless.
The internals are virtually identical, with one exception: Galaxy S7 gets a 3,000 mAh battery, while Galaxy S7 edge fits a 3,600 mAh battery. Both support fast charging, both wired and wireless (WPC and PMA compatibility is offered). Obviously, the latter is bigger and heavier, coming in at 150.9 x 72.6 x 7.7 mm and 157 g compared to Galaxy S7's 142.4 x 69.6 x 7.9 mm and 152 g.
Samsung wants its new flagships to appeal to a wider range of consumers. Galaxy S7 is a better fit for those looking for a top of the line smartphone that is easier to handle, while Galaxy S7 edge is clearly aimed at phablet fans who value screen size and battery life more.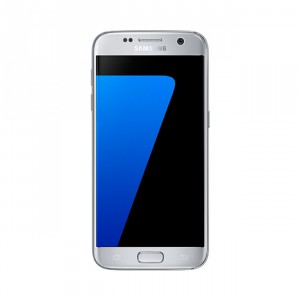 But, what about the specs? Well, the big news here is that Samsung has opted for two different processors, namely its Exynos 8890 Octa and Qualcomm's Snapdragon 820. Both are manufactured by Samsung, by the way.
Which one you get depends on where you will be buying your Galaxy S7 (pictured to the left) or Galaxy S7 edge from. In the past, Samsung has typically offered Snapdragon-powered Galaxy S flagships in Europe and North America, and Exynos-toting models in Asia. We can only assume that this will once again be the case. Mobile operators also get a say in this, so you will have to check with your carrier to see exactly what model it will sell you.
No matter which processor you get in your Galaxy S7 or Galaxy S7 edge, it will be paired with 4GB of RAM, which is good news for heavy multitaskers. Both processors support 4G LTE Cat. 9, which basically means download speeds of up to 450 Mbps and upload speeds of up to 50 Mbps. Obviously, such speeds are only attainable, even theoretically speaking, if your mobile operator network fully supports Cat. 9.
The other highlight is, as expected, the camera. Well, cameras actually. On the back, the new Galaxy flagships feature a "Dual Pixel" 12 MP shooter with an F/1.7 lens and optical image stabilization. What that basically means it that they are capable of very good photos in low light.
The same aperture has been used for the front-facing camera, which retain the sensor size from last year's models. It is a 5 MP shooter, so it should offer a decent level of detail, which should keep the selfie crowd happy.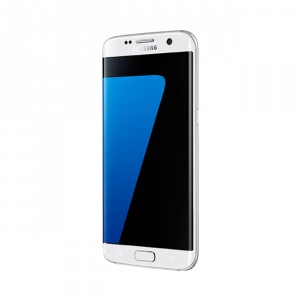 To store all your photos, videos and apps, Samsung has given Galaxy S7 and Galaxy S7 edge (pictured to the right) 32 GB of internal storage. This year the microSD card slot is making a comeback, making it possible to extend the capacity by a further 200 GB. There is also a 64 GB version, but if last year's models are of any indication, it will probably get ignored. And, with a microSD card slot, there's really not much of an incentive to buy it.
It is interesting to point out that the microSD card slot is on the same tray as the SIM card slot. In some markets it will be possible to use two SIMs, though you will have to give up on the microSD card to do this.
Another change over last year's models that is worth mentioning is the IP68 certification, which makes Galaxy S7 and Galaxy S7 edge waterproof at up to 1.5 m in depth for up to 30 minutes. Drop it in the pool or the toilet, and it will work fine after assuming it's not damaged by the impact. In case it is not clear enough from the image above, we are looking at a glass build which makes Galaxy S7 and Galaxy S7 edge as fragile as their predecessors.
What we are not getting this year, and this is something that makes sense considering Samsung's push with its Gear VR headset, is USB Type-C. Both smartphones get the same old microUSB slot, which is a bit of a shame because every other competitor has or will have a reversible connector.
Samsung has opted to stick with a microUSB connector to maintain compatibility with Gear VR, which has been on sale for a while now. Speaking of it, the headset will be offered for free to those who pre-order Galaxy S7 or Galaxy S7 edge.
Before we talk about the software, here are the other specs you should know about: Wi-Fi 802.11 a/b/g/n/ac; NFC, MST (that is for paying with magnetic cards), Bluetooth 4.2 low energy, ANT+, and USB 2.0. The fingerprint sensor is clearly present too.
Now, on to the software. While Samsung has just started its Android 6.0 Marshmallow roll out, Google's latest operating system is preloaded on Galaxy S7 and Galaxy S7 edge. Obviously, Samsung has slapped its own customizations in there, so it still looks quite different to what you can find running on a newer Nexus device. Still, it is nice to know that at least for half a year Galaxy S7 and Galaxy S7 users will be using the latest and greatest Android release.
There is Samsung Pay on board, KNOX, different camera modes like Motion Panorama, a new API -- called Vulkan -- and add-on -- called Game Launcher -- aimed at game developers, and of course a suite of Samsung-branded apps and services.
Both Galaxy S7 and Galaxy S7 edge go on sale on March 11. Pre-orders kick off tomorrow. There is no word on pricing, but you can expect to shell out $200/$300 on a two-year contract in US, or around $650/$750 unlocked; if you are living in Europe, be prepared to spend roughly €700/€800 for the base models.