Fossil unveils luxurious Q Marshal and Q Wander Android Wear smartwatches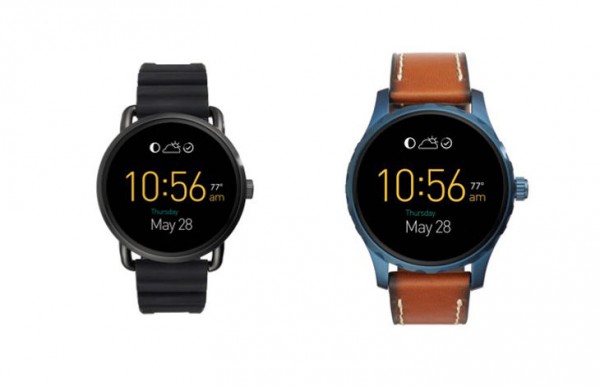 When the Apple Watch was announced, I was a bit dubious. While I was sold on the smartwatch concept, and liked the devices that beat Apple to market, I wasn't sure that consumers would want luxury -- and premium prices -- mixed with their tech. The first Android Wear watches were not stylish, but as time marched on, manufacturers started to follow Apple's wise luxury-focused lead. Watches based on Google's platform can look nice!
Today, Fossil announces two new Android Wear smartwatches -- the Q Marshal and Q Wander -- and they are both luxurious and attractive. Should Apple watch out? Pun intended.
"Like our existing Q Founder smartwatch, both Q Wander and Q Marshal feature always-on displays, so you'll continuously have access to important information like time, calls and alerts. You can also respond to messages from your watch by tapping the screen or by using voice commands. These smartwatches also let you stay on track with your commute info, flights, and timely reminders thanks to Google Now cards. Q Wander and Q Marshal can be personalized with customizable watch face designs, including exclusive Fossil dials, and interchangeable straps", says Fossil.
The company further says, "with their touchscreen displays, refined steel, and classic leather accents, our newest display smartwatches -- Q Wander and Q Marshal -- pack the power you need to efficiently accomplish all your daily tasks in a smaller, sleeker package. Thanks to customer feedback, the cases are now 44mm and 46mm and have a silicone strap option giving the latest Q devices a versatile edge and making them the perfect addition to your everyday style".
This slideshow requires JavaScript.
Fossil promises that both watches will be available later this year -- which tells us almost nothing. Continuing the trend of sparse details, the company also hasn't shared prices. What we do know, however, is that both will charge wirelessly only, so there will be no unsightly ports.
Since Android Wear watches are iOS compatible, both the Q Marshal and Q Wander will work with the iPhone -- meanwhile, the Apple Watch is not compatible with Android. In other words, Fossils offerings are not only luxurious enough to appeal to Apple users, but they can actually use them too.
Will you buy either of these new Fossil smartwatches? Tell me in the comments.