A closer look at Bitdefender's new free ransomware security tool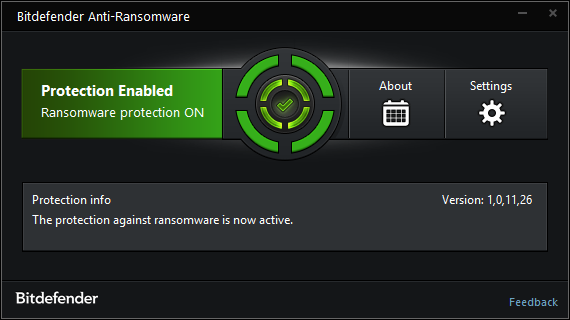 Bitdefender Labs has released BDAntiRansomware, a free tool which keeps your PC safe from some of the most common ransomware threats.
The program "protects against known and possible future versions of the CTB-Locker, Locky and TeslaCrypt crypto ransomware families", the company explains.
BDAntiRansomware requires installation, but by default displays no interface, and doesn't appear to consume any significant system resources. We had no difficulties with false positives or anything else, but if you do run into problems, protection can be temporarily disabled.
The program doesn't require that you have any other Bitdefender software installed, and we didn't notice any extra marketing payload (there's no registration required, browser pages didn't start opening at the Bitdefender site).
BDAntiRansomware is no substitute for a full antivirus tool -- and in six months, when there are a host of new threats, it may not be much use at all -- but right now it appears to offer a worthwhile second layer of protection to your existing security suite.
BDAntiRansomware is a free application for Windows 7 and later.