Android gaining ground mainly at Windows Phone's expense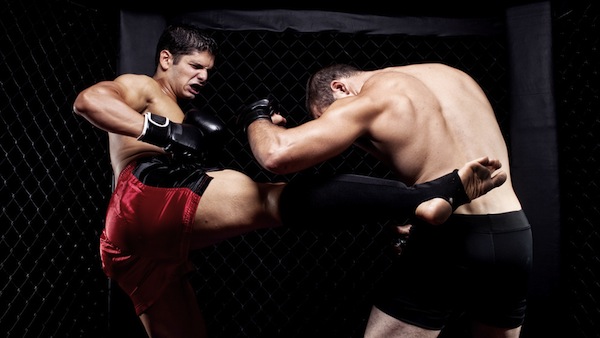 Windows Phone sales took a dive in 2015, and it looks like the trend continues in 2016 as well. The platform is losing ground in major markets across the globe, according to a new report by Kantar Worldpanel ComTech. And Android is taking advantage of it.
In the three months ending February 2016, Windows Phone saw its market share drop considerably in five major European markets (France, Germany, Great Britain, Italy and Spain), and US and Australia, with Android adding the percentage points it lost under its belt. Things are looking better in China and Japan, however.
In the five European markets, Windows Phone's market share dropped to just 5.9 percent from 10.1 percent in the three months ending February 2015. That is a loss of 41.58 percent year over year. The biggest loss happened in Spain, where the OS' market share dropped by 68.96 percent. At the opposite end of the spectrum is Great Britain where it posted a 20.51 percent loss in market share.
Android also gained ground at iOS' expense, though Apple's iPhones only lost 8.6 percent of their market share year over year, dropping to 19.1 percent from 20.9 percent a year prior. The platform gained ground only in a single market, namely Spain (it rose by 4.59 percent over last year), while in the other four it lost some of its market share to Android.
"While Android's share grew steadily in the EU5, performance varied considerably by market, underlining the impact that Huawei and local vendors are making in some markets", notes Katar Wordpanel ComTech Europe business unit director Dominic Sunnebo. "In Great Britain, 42 percent of the smartphone market falls in the premium category, and Huawei's premium spec devices offering very good value for money have not yet tempted enough of Great Britain's consumers. Android will be counting on Samsung's new flagship devices to challenge Apple's dominance".
Moving over to US, Android saw its market share rise to 58.9 percent, up 5.9 percent from 55.6 percent a year prior. Both iOS and Windows Phone lost market share in the country, with iOS dropping to 38.3 percent from 38.8 percent and Windows Phone sliding to 2.6 percent from 4.8 percent a year prior.
Kantar Worldpanel ComTech mobile analyst Lauren Guenveur believes that the new iPhone SE represents a major opportunity for Apple to claim back some of the lost market share in US. "[At the] $399 price point, [it] will likely appeal to more cost-conscious first-time smartphone buyers who might otherwise be more inclined to pick up an Android smartphone, and to the sizable installed base of iPhone owners who have not yet upgraded".
China is another market where Android has posted better results than last year. Its market share rose to 76.4 percent from 73 percent, while iOS dropped to 22.2 percent from 25.4 percent. Windows Phone remained steady at 0.8 percent market share.
Android's growth is said to come thanks to the strong sales of smartphones running the open source operating system around the Chinese New Year. Meanwhile, this three month period marks the first time when iOS did not rise in urban China since August 2014. The company may recover some of the lost ground thanks to iPhone SE, which may prove to be an attractive option to local shoppers on a budget wanting to join the Apple user ranks.
In Australia, both Android and iOS have grown, though only the former has posted a more significant increase in market share, to 55.1 percent from 51.3 percent a year prior. Apple's iOS rose to 38.2 percent from 37.9 percent. Meanwhile, Windows Phone dropped to 5.8 percent from 9.1 percent.
In Japan, all platforms have gained market share, at the expense of other operating systems. Android rose to 48.2 percent from 47.9 percent, iOS grew to 50.2 percent from 49.8 percent, while Windows Phone saw its market share increase to 0.5 percent from 0.3 percent a year prior.
Photo Credit: Nicholas Piccillo/Shutterstock