Facebook Messenger adds group calling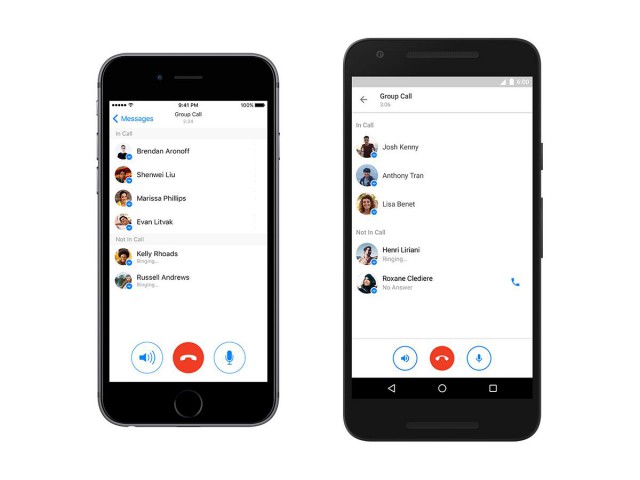 Facebook Messenger is one of the most popular messaging services today, boasting over 900 million monthly active users. However, since competition in this market is increasingly fierce, to maintain momentum the social network has to keep improving its service.
Earlier this month, at its F8 developer conference, Facebook announced support for chat bots with the purpose of enabling businesses to deliver better customer support, and now it is rolling out group calling to Messenger users across the globe.
"From any group conversations, just tap on the phone icon to initiate a group call. You can then manage individual participants on the next screen", says Facebook's David Marcus.
To take advantage of group calling, users will have to run the latest version of Facebook Messenger. This feature is said to show up in the 24 hours following the announcement, so it's likely that it may already be available for some of you.
Facebook does not say how many users can be in a group call but, according to TechCrunch, the limit appears to be 50. I believe most users will not need to add more than 49 friends to a group call, so the limit is likely this high to avoid keeping some folks out of group calls.
To download the latest version of Facebook Messenger, click here for the Android app and here for the iOS app.